VPN
2015-12-14 08:14:51
What Is VPN? What is VPN Client?
What Is VPN? A Virtual Private Network (VPN) is a network technology that creates a secure network connection over a public network such as the Internet or a private network owned by a service provider. Large corporations, educational institutions, and government agencies use
VPN
technology to enable remote users to securely connect to a private network. A VPN or Virtual Private Network is a method used to add security and privacy to private and public networks, like WiFi Hotspots and the Internet. VPNs are most often used by corporations to protect sensitive data. However, using a personal VPN is increasingly becoming more popular as more interactions that were previously face-to-face transition to the Internet. Privacy is increased with a VPN because the user's initial IP address is replaced with one from the VPN provider. This method allows subscribers to attain an IP address from any gateway city the VPN service provides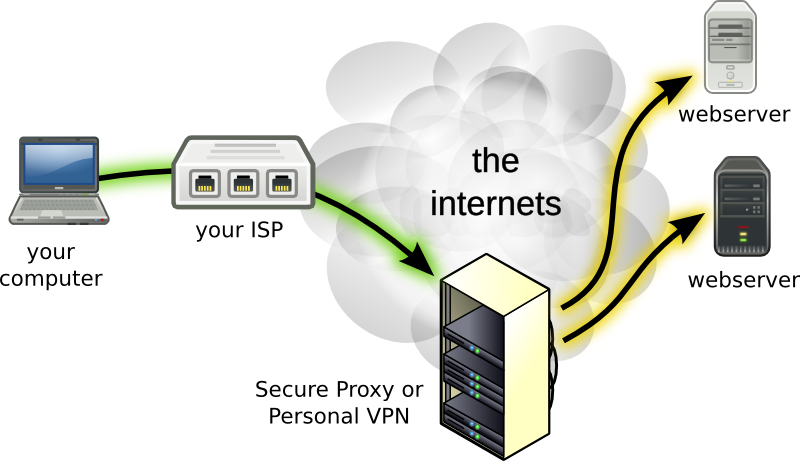 VPN Protocols
The number of protocols and available security features continue to grow with time. The most common protocols are:
PPTP - PPTP has been around since the days of Windows 95. The main selling point of PPTP is that it can be simply setup on every major OS. In short, PPTP tunnels a point-to-point connection over the GRE protocol. Unfortunately, the security of the PPTP protocol has been called into question in recent years. It is still strong, but not the most secure.
L2TP/IPsec - L2TP over IPsec is more secure than PPTP and offers more features. L2TP/IPsec is a way of implementing two protocols together in order to gain the best features of each. In this case, the L2TP protocol is used to create a tunnel and IPsec provides a secure channel. This makes for an impressively secure package.
Open VPN - OpenVPN is an SSL-based VPN that continues to gain popularity. The software used is open source and freely available. SSL is a mature encryption protocol, and OpenVPN can run on a single UDP or TCP port, making it extremely flexible.
Why You Need a VPN, or How You Can Benefit from Using One
A VPN alone is just a way to bolster your security and access resources on a network you're not physically connected to. What you choose to do with a VPN is a different story. Usually, VPN users fall into a few separate categories:
The student/worker. This person has responsibilities to attend to, and uses a VPN provided by their school or company to access resources on their network when they're at home or traveling. In most cases, this person already has a free VPN service provided to them, so they're not exactly shopping around. Also, if they're worried about security, they can always fire up their VPN when using airport or cafe WI-Fi to ensure no one's snooping on their connection. Photo by Ed Yourdon.
The downloader. Whether they're downloading legally or illegally, this person doesn't want on some company's witch-hunt list just because they have a torrenting app installed on their computer. VPNs are the only way to stay safe when using something like BitTorrent—everything else is just a false sense of security. Better safe than trying to defend yourself in court or paying a massive fine for something you may or may not have even done, right?
The privacy minded and security advocate. Whether they're a in a strictly monitored environment or a completely free and open one, this person uses VPN services to keep their communications secure and encrypted and away from prying eyes whether they're at home or abroad. To them, unsecured connections mean someone's reading what you say.
The globetrotter. This person wants to watch the Olympics live as they happen, without dealing with their crummy local networks. They want to check out their favorite TV shows as they air instead of waiting for translations or re-broadcasts (or watch the versions aired in other countries,) listen to location-restricted streaming internet radio, or want to use a new web service or application that looks great but for some reason is limited to a specific country or region.
Some combination of the above. Odds are, even if you're not one of these people more often than not, you're some mix of them depending on what you're doing. In all of these cases, a VPN service can be helpful, whether it's just a matter of protecting yourself when you're out and about, whether you handle sensitive data for your job and don't want to get fired, or you're just covering your own ass from the MPAA.
Even if none of the above really sound right to you, you can still benefit from using a VPN. You should definitely use one when you travel or work on an untrusted network (read: a network you don't own, manage, or trust who manages.) That means opening your laptop at the coffee shop and logging in to Facebook or using your phone's Wi-Fi to check your email at the airport can all potentially put you at risk.
Advantages & Disadvantages
A
VPN
is a inexpensive effective way of building a private network. The use of the Internet as the main communications channel between sites is a cost effective alternative to expensive leased private lines. The costs to a corporation include the network authentication hardware and software used to authenticate users and any additional mechanisms such as authentication tokens or other secure devices. The relative ease, speed, and flexibility of VPN provisioning in comparison to leased lines makes VPNs an ideal choice for corporations who require flexibility. For example, a company can adjust the number of sites in the VPN according to changing requirements. There are several potential disadvantages with VPN use. The lack of Quality of Service (QoS) management over the Internet can cause packet loss and other performance issues. Adverse network conditions that occur outside of the private network is beyond the control of the VPN administrator. For this reason, many large corporations pay for the use of trusted VPNs that use a private network to guarantee QoS. Vendor interoperability is another potential disadvantage as VPN technologies from one vendor may not be compatible with VPN technologies from another vendor. Neither of these disadvantages have prevented the widespread acceptance and deployment of VPN technology.
You can order high quality VPN Service From Link Below.
Do you want to order Another VPN?
Use both upper and lowercase characters Include at least one