Buy VPN
Order your VPN instantly today to surf freely and safely on every wave possible!
Personal VPN
Starting From:


$4.99 USD

/ Month
Data Transfer
Available Locations
Unlimited
11 Available Locations
Simultaneous Connections
3 Connections
Premium VPN
Starting From:


$15.00 USD

/ Month
Data Transfer
Available Locations
Unlimited
11 Available Locations
Simultaneous Connections
10 Connections
Why use VPN.Surf?
No matter where you are on the globe, either on vacation or having problems with your home country's broadband, with VPN.Surf you can freely surf the open waters of the internet with ironclad security.

Hide Your IP Address and Location
Why let anyone know where you are surfing the web from? Connect to any of the locations VPN.Surf provides and keep your IP hidden from any and all.

Circumvent Geoblocking
With VPN.Surf you won't have any geographic restrictions when browsing through your favorite websites letting you to enjoy the internet to the fullest.

Military-grade Security
Our VPN comes with a 256-bit encryption key which keeps your connection and data safe from hackers and 3rd party surveillance.

Widespread Compatibility
Experience convenience at its highest with VPN.Surf as it works with Windows, Linux, MacOS, iOS and Android devices.

Surf with no Interruptions
VPN.Surf comes with very high speeds which ensure that you will always enjoy an uninterrupted speedy connection.

24/7 support
On weekends, nights and holidays our amazing support team is waiting to cater to all your needs, all around the clock.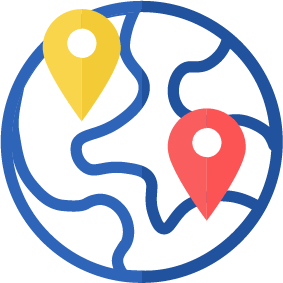 No More Geo-Targeting
Without having a secure VPN, your online information like IP address, country and ISP will be easily accessible by online advertisers. With this information in the hands of the digital marketers, they will fill your sites with ads relevant to your location. This is known as geo-targeting and can be completely avoided by using VPN.Surf where your real IP address is hidden by an anonymous IP address. This will stop online marketers in their tracks because VPN.Surf will avoid location detection, stop annoying ads and prevent unwanted marketing.
Online Freedom Guaranteed
Depending on your location, you can be blocked from visiting your favorite websites and social media. Government censorship, corporate firewalls, ISP's and hackers will constantly be a threat to your online freedom. Your ISP can intentionally slow your internet connection at home, data vulnerability to hackers or your identity being known by search engines can all be avoided by getting our VPN. Vpn.Surf will give you the reigns to choose the location while providing with an anonymous IP address which keeps search engines from getting your data and keeping your data encrypted. With our 256 bit encryption, your data and online identity will be safe from cyber criminals, ISPs and anyone else who comes between you and your online freedom.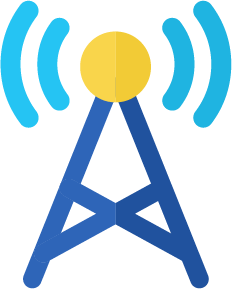 Frequently Asked Questions
You just can't imagine how much information and data one can gather through a single IP on the internet. It is for this reason that VPN.Surf provides real-world solutions to problems and issues encountered on the open waters of cyberspace.
Virtual Private Network or VPN is a secure tunnel connection between two or more devices on the internet.
Yes. It's completely legal. Using a VPN is legal but using the VPN to do illegal activities online, now that's illegal.
Yes. As long as you get yourself a reliable VPN provider, your good to go.
If your connected to the internet then you are not untraceable. However having a reliable VPN will make you extremely hard to trace.
We won't be able to give you more bandwidth than your service provider but we will block unwanted ads and remove restrictions giving you a higher speed.
VPN.Surf provides the opportunity to surf the internet with full anonymity and security. Just select the type of VPN plan you prefer and proceed to checkout, where we provide many types of payment gateways. Get your VPN now and lose any worries about your online privacy and security.
At VPN.Surf, we have VPNs that support all the major OS including Windows, Linux, and macOS for PCs, as well as Android and iOS. Simply select the type of VPN plan you prefer and as soon as the payment is processed, you become a proud owner of a top tier VPN.
For your comfort, we provide all types of payment gateways which range from credit cards and PayPal to nearly all mainstream cryptocurrencies.
We are online for you 24/7. You can reach us via our live chat, call us, or submit the form on our 'contact us' page and we will get back to you almost instantly. Our support team is on standby and ready to assist you regardless of the time of day.
We currently offer VPN servers in 4 countries: USA, Germany, Canada and the United Kingdom, where the servers are maintained in premium-grade colocation facilities. Nevertheless, we strive to provide the best possible services for our customers and thus we regularly expand the number of locations we offer.
Yes. We provide mobile applications for Android and iOS. We also provide software for specific routers.
Our Testimonials
See what our clients think of our products

1445 day(s) ago

David

1457 day(s) ago

Steve M
Love the support team <3

1466 day(s) ago

Chris
The best VPN out there! Highly recommend!!