What is My IP Address?
The websites you surf can check your IP address to identify you and your location.
Your IP address:
47.128.45.57
Your connection is not secure and your browsing data is easily traceable.
Your Location
---
Operating system:
unknown , unknown
Operating system:
Chrome , 70.0.0.0
What will you get out of VPN.Surf?
VPN.Surf is built with the best security features, guaranteeing your privacy and protection while surfing the open waters of the internet.

Surf Privately
Your location and browsing activities will be completely hidden from advertisers, hackers or any other prying eyes.

Public Wi-Fi? No problem.
Secure connections from VPN.Surf will protect your data from potential cybercriminals lurking in public Wi-Fi networks.

Bypass Local Restrictions
With VPN.Surf you can change your location in order to access websites, services and apps which are blocked in your home country.
What is an IP address?
Every machine on a network has a unique identifier. Just as you would address a letter to send in the mail, computers use the unique identifier to send data to specific computers on a network. Most networks today, including all the computers on the Internet, use the TCP/IP protocol as the standard for how to communicate on the network and the IP address is the unique identifier for a computer. Data will be transferred from the sender to the receiver on the internet once the IP addresses are identified and confirmed. Your IP address can be viewed by the public which allows them to see where you are, where your device is located and all the information that passes through the address.
The Importance of Transparency
Using a VPN is great to surf anonymously through the internet but it's crucial to know if your VPN provider is keeping track of you. Using a VPN with the intention of being anonymous on the internet includes being anonymous from your VPN provider. VPN.Surf will never store your data or keep any track of your data. You can surf the web from any device at any time using different locations and we will not take any record of your activities while using our services. Your freedom to surf online with no restrictions and with full anonymity is a guarantee from VPN.Surf.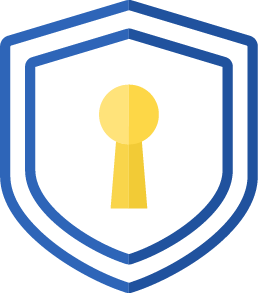 Our Testimonials
See what our clients think of our products

1369 day(s) ago

David

1381 day(s) ago

Steve M
Love the support team <3

1390 day(s) ago

Chris
The best VPN out there! Highly recommend!!