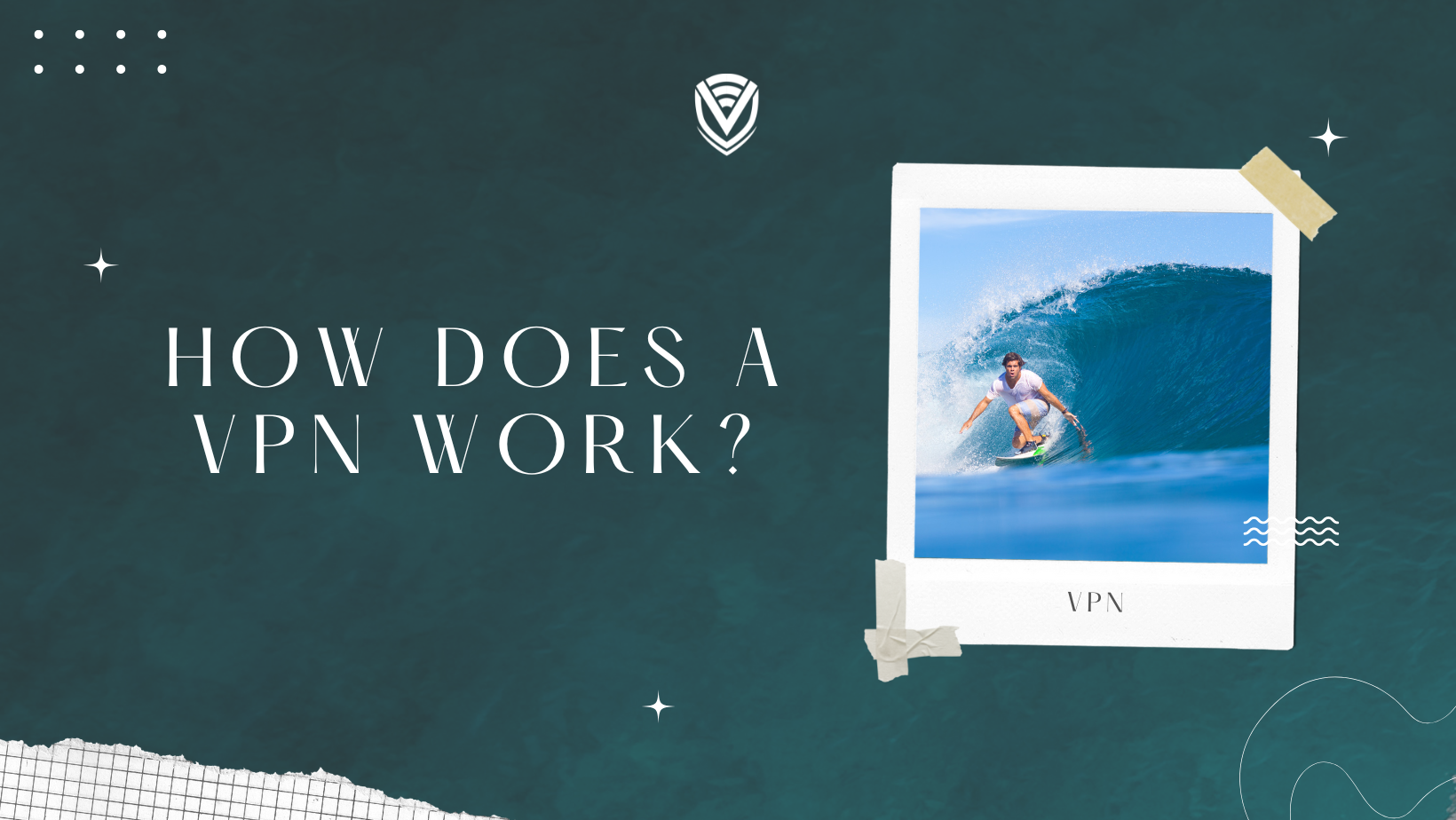 So many daily activities, including banking, bill-paying, and shopping, are migrating online quickly. As a result, we constantly transfer sensitive data like social security numbers and credit card information.
Your personal information is spread out on a table when you don't use a VPN.
A virtual private network (VPN) is a safe network that lets internet users browse the internet and access content from other regions while concealing their IP (Internet Protocol address).
An easy way to define a VPN is to say that it allows users to surf the internet safely and anonymously.
Wi-Fi networks can be insecure, putting users in danger of disclosing their personal information to hackers. For this reason, VPNs are frequently necessary. The VPN conceals a user's location and online behaviour through encrypted, secure tunnels while maintaining their privacy.
Types of VPNs
There are many different kinds of VPNs, even though most people discuss them as a whole. The top three are as follows:
SSL VPNs
Companies with mobile employees frequently use SSL VPNs to grant their employees remote access to their internet while they are away from the office or at home.
Aside from allowing access from personal devices, these VPNs shield the company's network from outsiders and the employee's device from harmful actors.
Client-based VPNs
The tools that most people picture when they hear "VPN" are client-based VPNs. Through a browser extension, application, or desktop software, these VPNs build a private network surrounding a single user and a distant network.
This type of VPN is getting increasingly popular, and it's especially helpful for companies that offer public WLANs that aren't secure. It guards against unauthorized access and network connection compromise and encrypts data.
In addition, it circumvents any limitations on the user's internet connection and stops ISPs from reading any data that is, for whatever reason, still not encrypted.
Site-to-site VPNs
In essence, a site-to-site VPN is a private network made to conceal private intranets and enable users of these private networks to access one another's resources.
Large businesses are the primary users of site-to-site VPNs. They lack the same flexibility as SSL VPNs and are difficult to build. Nevertheless, they are the best method for ensuring communication within and between sizable departments.
What does a VPN do?
A VPN hides a user's location from their chosen VPN server. They can access websites or content generally only available in a specific area using a VPN.
For instance, a person in the United States can change his location to the United Kingdom and access streaming services with content geared toward British viewers.
Even when on vacation abroad, a citizen of the United States can still access his favourite shows.
Let's examine some of the typical things a VPN does.
Keeping your history safe
Web browsers and ISPs can monitor anything a consumer does online. Additionally, they retain a record of the sites users visit and link that data to the IP address used. After this, they frequently display tailored adverts based on that search data or even sell users' browsing information.
People may need to keep their data private, especially using a public computer or web browser.
In this situation, you can use a VPN to keep your search information private and stop your ISP and web browser from displaying relevant adverts when researching different subjects.
IP address and location data security
An IP address is like a handwritten letter's return address over the internet. Anyone with access to a user's IP address can view the data they have searched for online and their location at the time of those searches.
Additionally, if a person connects to a web browser using a public or works computer, their search history can be seen.
VPNs allow users to connect and browse the web anonymously while protecting their online privacy by using IP addresses that do not belong to them.
Users can avoid having their search history information gathered, accessed, and sold by using a VPN.
Concealing streaming location
Users of streaming services such as Amazon Prime Video, Netflix, or Hulu can access various content depending on where they are in the world.
Regardless of their location, a streaming service consumer can view the content meant for people who live in other countries by using a VPN.
Additionally, it can enable users to use their home country's subscription to a streaming service while they are away from home.
For instance, a user on vacation in another nation could use a VPN to change their location to the United States and view a live sporting event featuring their preferred team.
Protecting your devices
A VPN is essential for preventing cyber criminals from intercepting user devices like PCs, laptops, cellphones, and tablets.
Devices which connect to the internet on certain networks, such as public Wi-Fi networks, are frequently the target of bad actors.
With the aid of a VPN, a user can conceal the location of their device and shield the data on it from prying eyes.
Granting internet freedom
By obscuring their browser history, a VPN protects consumers from governmental surveillance.
Users can feel secure knowing that their online freedom is secured if their VPN service does not keep track of their browsing history, which some do.
However, people mainly use a VPN to increase their online anonymity. Maintaining the privacy of personal information is more important than ever in this day and age when disclosures of public data being utilized in dubious ways are becoming a daily occurrence.
How does a VPN work?
For your data to be transmitted to the internet from the VPN and not your computer, a VPN works by redirecting your device's internet connection through the private server of your preferred VPN rather than your ISP.
Your ISP assigns your device an IP address and a string of numbers, and the VPN functions as a type of middleman as you connect to the internet, masking your IP address and safeguarding your identity.
Additionally, until it reaches its intended location, your data will be unintelligible if it is somehow intercepted.
A VPN uses encryption to build a secure "tunnel" between your device to the internet and conceal your sensitive information.
With encryption, data is concealed so it can't be read without an extremely strong password, often referred to as a "key" (essentially turning it into gibberish).
This key effectively decodes the complex code that was created using your data. Your computer and the VPN server only know this key.
Decryption, or making encrypted data readable once more through a key, is the process of decoding your data.
Although different VPN providers employ various encryption techniques, the basic VPN encryption procedure is as follows:
Your data is encrypted when you connect to a VPN through a secure tunnel. As a result, your data is converted into an unintelligible code and sent between your system and the VPN server.

Your device is now perceived as being connected to your VPN's local network. As a result, the IP address of one of the servers owned by your VPN provider will be your IP address.

You can use the VPN as a barrier to safeguard your personal information, allowing you to access the internet as you choose.
VPN disadvantages
Aside from its advantages, using a VPN has some drawbacks, just like any other technology.
Potentially slower speed
When connecting through a VPN, your online traffic goes through more channels than usual, which could cause a noticeable slowdown.
Since this has consistently been the most common criticism of VPNs, developers have paid attention to it. Many have succeeded in speed and performance optimization to the point where their VPN users can stream gaming without a hitch.
Quality of service challenges
The term "quality of service" (or "QoS") refers to how well a service or network performs. There is currently no established standard for measuring and reporting such data for VPNs.
Without measurements to examine, you must rely on expert opinions and word-of-mouth to determine what is the most trustworthy.
VPN blocks
Some companies are becoming aware that VPNs provide their user's unrestricted access to content. Companies are starting to limit access from well-known VPN IP addresses as a defence.
VPNs can readily activate fresh IP addresses to deceive them because they are not easily defeated.
No cookie protection
Although a VPN does a good job of encrypting and protecting your data, a VPN can't disable cookies, many of which are essential for websites to function.
Harmful tracking cookies can still be saved in your browser and used to locate you. Fortunately, tracking cookies are simple to remove.
Use a private browser to avoid having tracking cookies follow you across the internet, or even better, use both.
Not providing complete privacy.
A VPN can still monitor your internet behaviour even while it blocks your ISP, authorities, hackers, and other snoops. That's why selecting a dependable supplier that doesn't keep records is crucial.
Conclusion
You and the internet are connected securely over a VPN connection. Your data traffic is routed over an encrypted virtual tunnel using the VPN. When you access the internet, this masks your IP address, hiding its location from view.
Without a VPN, you are vulnerable to several risks, whether connecting to the internet at home or in public. Your ISP has access to everything you do when you browse at home and is presumably keeping track of it.
Coffee shops and airports are locations with public Wi-Fi hotspots that are particularly susceptible to hackers who can easily set up phoney but plausible hotspots.
Your data is protected when you utilize a VPN. Your VPN server will be where your data originates. Your online activities won't be monitored and recorded by ISPs and nefarious hackers, and sensitive data won't be taken if you use a VPN.
Data is encrypted, so even if it is intercepted, anyone without a decryption key will see nothing but nonsense.
Do you value your privacy online?
Use VPN Surf and surf safely and securely in the open waters of the internet.