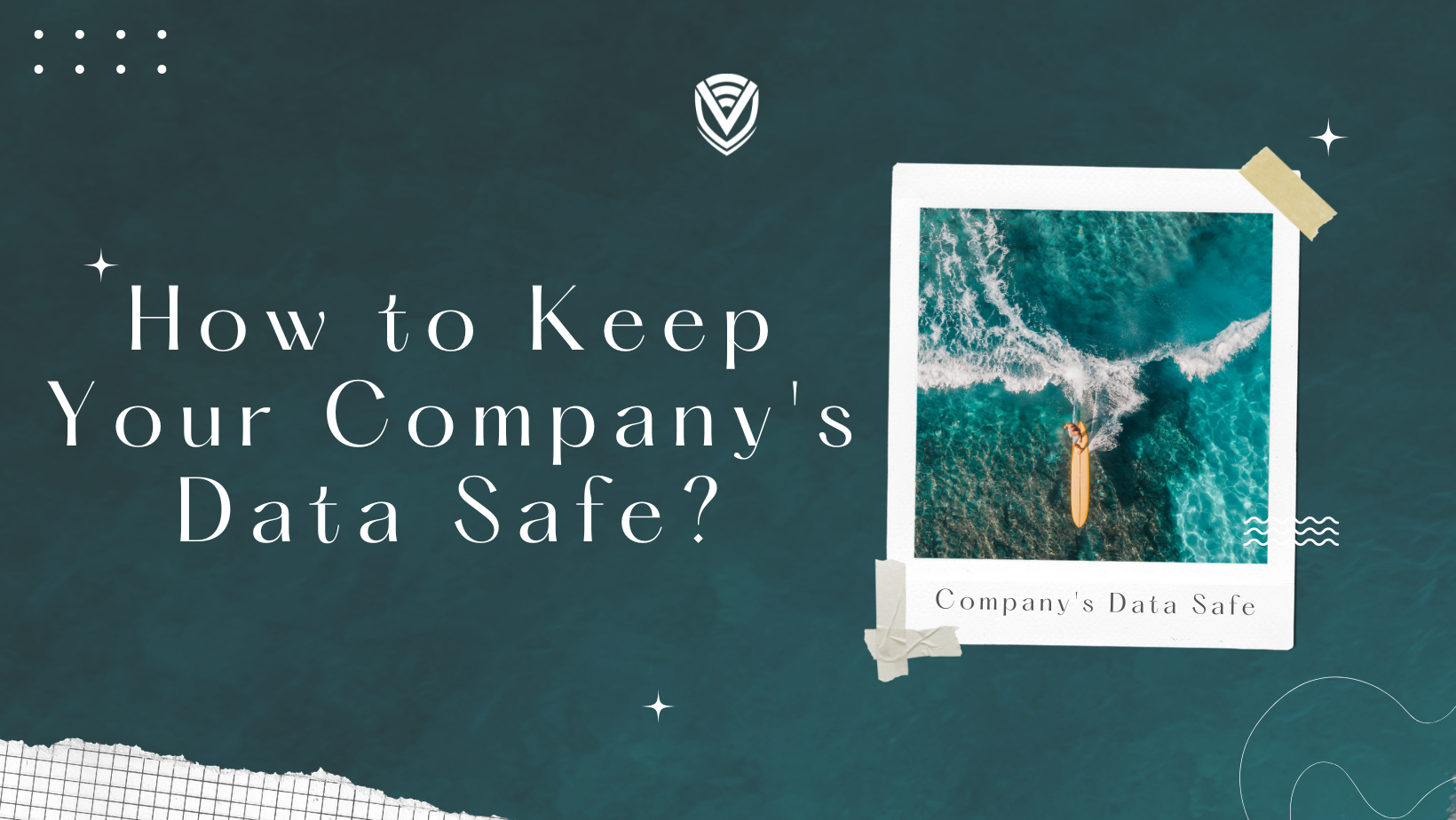 With the widespread modern use of the internet, having an internet presence can be crucial to a company's success. Countless companies conduct their business entirely online. It is very convenient for a customer to purchase products without leaving the comfort of their house.
Unfortunately, along with the benefits come some severe disadvantages. As more and more entities begin storing their data online, the risk of this data getting compromised grows. Cybercriminals are finding new ingenious ways to access your data, thereby making online security a crucial point to address. To help keep your and your customers' data out of malicious hands, we have created a small guide to protect your business, along with some tips and tricks.
How to secure your business data?
Every company should make up a strategy to safeguard the company's data. But what is the purpose of a company's data strategy? Rather than having an idea of the policies and procedures, all companies should have a security strategy as detailed and exhaustive as possible. It should contain details on how to protect data and the measures to take if things go wrong. An incident-response strategy ensures you'll be ahead rather than making rash heat-of-the-moment reactions that might worsen things.
Here are some more practical tips that you should consider in protecting your business from cyber threats.
Consider encrypting everything on your computers
Run regular scans for vulnerabilities
Run automatic updates for all computers and patch software
Scan all new devices entering the network
Never store passwords
1. Encryption and SSL
Once considered a luxury, nowadays, having your connection encrypted is the standard. Almost any site you visit will have an SSL (i.e., Secure Socket Layer) protocol running in order to encrypt the data transferred to and from the site. If you are running an online business that has to deal with people's sensitive information, having an SSL is crucial to keeping that information safe and safe for business.

2. Use company VPNs
Although having an SSL on your site will protect visitors' data, it is best to keep all the data going in and out of your network from getting into the wrong hands.
The simplest way to achieve this is to urge your employees to use a VPN whenever they are using the internet. It creates a private encrypted network between the system and the VPN server. This is one crucial point on how to protect your data.
3. Web Application Firewalls
Many dangers are lurking around on the internet, and without a web application firewall (i.e., WAF), your website is much more susceptible to them.
A WAF scans incoming traffic for incoming requests' irregularities and blocks ones it considers malicious to your site. Web application firewalls primarily focus on HTTP code.
4. Strong Passwords
You have surely heard this one before: have your passwords consist of a minimum of 8 characters with at least one uppercase, one lowercase, one special character, and one number. In fact, some sites require you to use a combination of the above in order to be able to register with them.
With the constant improvement in the computing power of modern systems, a very simple password could be brute-forced within seconds. Therefore complexity is key to keeping your passwords truly yours. You can check this site; how secure is my password to check if your password is up to standards!
Having a complex password is important; however, it is also a good practice to change all the passwords frequently. A general rule of thumb is to change your password every 30 to 180 days.
5. Secure Backups
Hardware sometimes fails; thus, keeping backups of your data is a good business practice. You want to make sure that the most important information is not lost.
On the other hand, having another place to store your data adds another risk to the data's security as it is one more server that could be compromised. For this specific reason, you must keep your backup server on the same level of security as your main ones.
6. Research for Possible Dangers
There are countless threats out there on the World Wide Web. Knowing what they are and how to protect yourself and your business against them is good. Keeping up to date with the new security threats and always taking measures against them will help keep your sensitive data safe.
Conclusion
Using the tips mentioned above, you can keep your company data intact and safe from harm. It's always good to invest in IT security before something bad happens! Prevention is always better than cure. In summary, always keep your devices up to date, and if something seems too good to be true on the internet, don't click on any links.
Frequently Asked Question
1. How can you protect data in the workplace?
Encrypt all your data
Ensure you have an up-to-date antivirus software
Update all your software and computers
Wipe data before selling equipment
Clear out old data
Lock your devices and screens when not in use
2. What do companies use to protect their data?
Companies usually use encryption throughout all their devices, from encrypted hard drives, USBs, and smartphones to data encrypted before its transfer to the cloud or onto portable devices, to ensure the company's safety.
3. How can Pharming be prevented?
The best way to avoid Pharming is to avoid links and attachments from unknown senders.
4. How can you identify a phishing email?
Suppose the message is sent from a public domain; it's most likely a phishing email. If the domain name is misspelled, if the email is poorly written, with infected attachments or suspicious links, it's most likely a phishing email.
5. How can a company protect its data from hackers?
The best way to protect your company data from hackers is by using a hardware firewall, software firewall, packet-filtering firewall, proxy firewall, or a combination of these.
6. How do you secure customer data in a database?
Only collect the most important data
Limit granting access to the data
Use password management tools
Avoid data silos
Make sure the tools you use comply with SOC2 or ISO 27001
7. How do companies protect themselves from cybercrime?
There are five golden rules for effectively protecting your companies against cyber attacks. Secure your hardware, encrypt and backup your data, enforce a security-center work culture, use good firewalls and anti-malware software, and invest in cyber security insurance.
8. How can companies prevent phishing?
The best way to stop phishing is by installing security software. Antivirus programs, spam filters, and firewall programs are quite effective against phishing attacks. You can also deploy web filters to stop employees from accessing malicious websites.
Read more blogs here:
Do you value your privacy online?
Use VPN Surf and surf safely and securely in the open waters of the internet.