How to watch TV shows online for free (Legally)
VPN
2021-04-15 14:08:25
- by
Rachel Lee
It is simply impractical, especially for people with shallow pockets, to buy a television in a generation where the entertainment brought by it can easily be emulated by another device.
Furthermore, these devices serve more purpose compared to a big electronic box that can only be installed in a single spot.
But what if some TV shows are just that worth it? I know that feeling. There were just countless gems out there that needed enough admiration!
Luckily times had changed, and there are now various sites streaming TV shows legally for free!
Now save your money for something else, because I have formed a list of these sites!
Reminder
Although these sites are completely free, there might be some shows that are blocked from your region for specific reasons. To gain access to these shows, I recommend using VPN.Surf for seven days! It is also available to download in your app store on your mobile phones.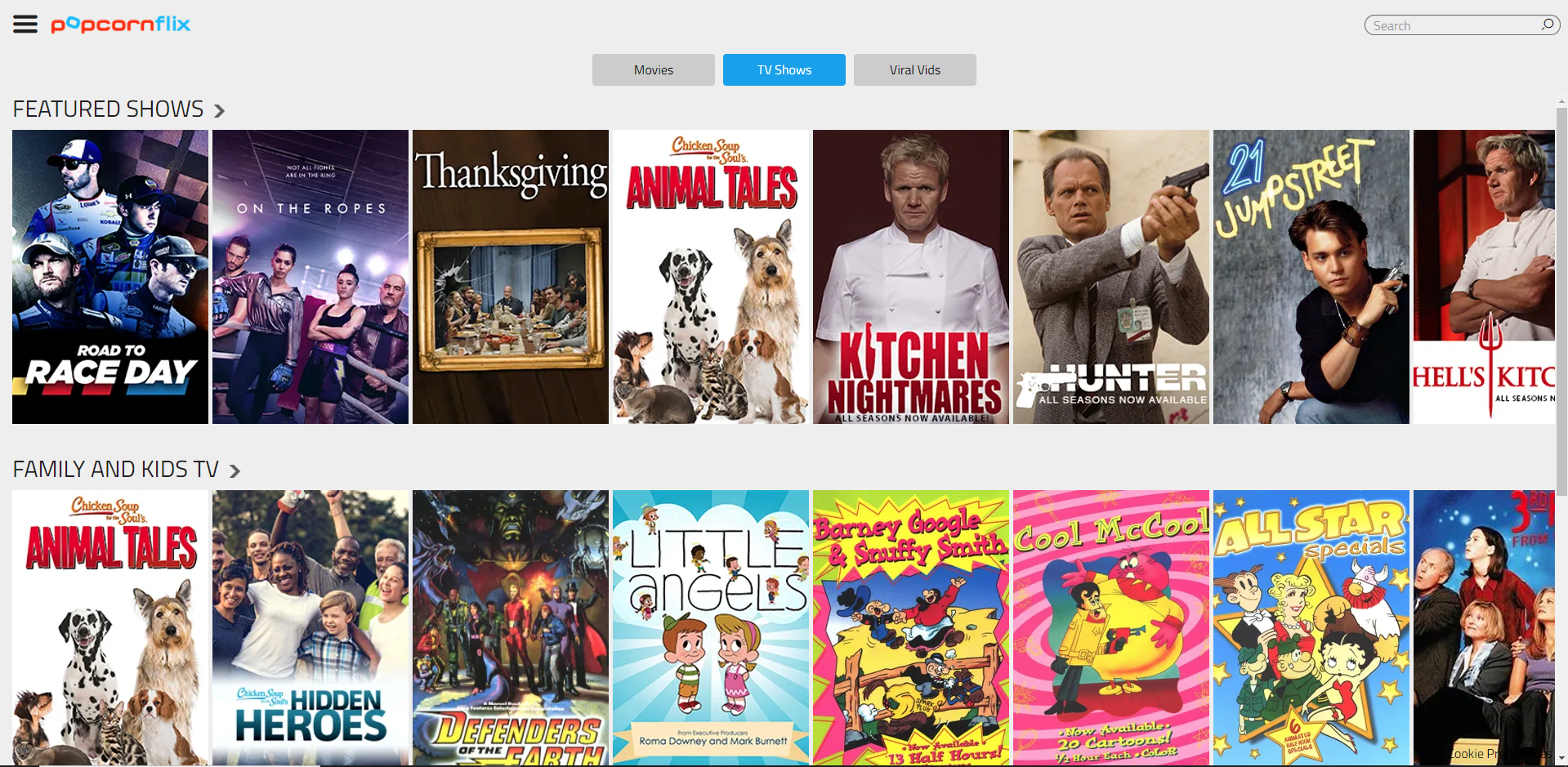 An ad-supported quality streaming site that lets you enjoy TV shows without the need to sign up. It is available in 60 countries across the globe and accessible through various platforms aside from its website.
It contains various nostalgic old TV, reality shows, dramas, etc.
The site also hosts a lot of its original shows spanning multiple genres.
As it is ad-supported, ads would interrupt your streaming every once in a while. Using an adblocker is a viable option, but I would recommend not using one for the sake of supporting the people behind it.
A popular movie streaming site with millions of visitors per month.
Pluto TV offers a live TV that works just like how television would, allowing viewers to switch between 250 live channels along with a myriad of on-demand movies.
Apparently, only the shows being aired currently are available for viewing, restricting the freedom of choosing the shows you want to watch. There are also around three to four commercial breaks in each 30 minutes show.
Accessing shows in Pluto TV doesn't require signing up, just like Popcornflix, however certain features are only available to signed-up users.
IMDb is more known for rating movies and TV shows, but much more than that; it is a website owned by Amazon that is offering free streaming service.
It was able to gain popularity recently for its vast reservoir of movies, TV shows, and original web content.
I highly recommend this site as compared to the previous two, IMDb offers newer shows.
Currently, aside from the original shows of IMDb, others are not available to people outside the United States. Using VPN.Surf will allow you to access all the shows it offers.
One of the most trustworthy video-on-demand sites available for streaming tv shows, movies, and even animes. It was owned and operated by Sony (although it was sold later on to Chicken Soup for the Soul). As such, you can trust its legality and quality.
Crackle offers thousands of shows, both original and acquired. They also have a mobile app that allows you to stream tv shows without limit.
It is currently only available in certain regions. If you are outside of them, I highly recommend using VPN.Surf.
VIU provides Asian TV shows from top Asian content providers. It is available across 16 countries which are mostly consisted of Asian nations.
There are two types of streaming models in VIU, freemium and premium.
Freemium allows the user to access its broad resources while ad-supported. You can watch without limit and download shows as long as you are registered.
The premium, on the other hand, allows you to watch shows ad-free! Furthermore, you can also download shows unlimitedly.
The site is not available for western countries yet, so I recommend using a VPN to get access to it right now.
Viable options to watch tv shows online legally for free are also available through free trials. Paid streaming sites such as Disney plus offers a period of a free trial. You'll just have to make sure to unsubscribe from them before the trial's duration end, or else you'll have to pay unwanted fees.
6. Disney Plus
It is only a seven-day free trial. However, it is definitely worth it considering the wide variety of shows you can watch.
There are cartoons such as The Simpsons, Phineas and Ferb, and Frozen for your children or maybe even for you.
There are also shows for adults such as Star Wars: The Mandalorian and many more.
7. Amazon Prime Videos
For a whole 30 days, you can enjoy watching various TV shows that are smoothly created and mostly adult-oriented.
They have a vast reserve of videos, probably one of the largest out there. The amount of highly graded movies isn't up to par compared to other competitors, however.
Amazon Prime Videos also streams sports content, although not as good as those sites that are purely oriented towards sports.
In regards to anime and cartoons, they do not have a large reserve of them compared to their competitors.
8. Hulu

Get either 30 days of free trial(ad-supported or ad-free) or 7 days of free trial(ad-supported with live TV) on their website.
Hulu can stay up to date with the shows that are currently being aired on its networks. Which is a large advantage against competing sites that do the same only after the shows are completely released.
They do not have the number of original series to compete in terms of the reserve but some of their original shows such as "Little Fires Everywhere" and "Pen15" were able to rave favourable reviews.
The greatest asset of Hulu is its enormous quantity of TV shows that are already available to watch on their site just as they aired on their respective stations.
Finally
There are more streaming media sites out there that provide services for free, but not all of them are trustworthy.
Some would egg you to install extensions to your browser and some would even bring you tons of pop-up ads that will redirect you somewhere else.
If you are a brave soul and wanted to venture deeper, then you have to bring VPN.surf with you. With this, you will be able to surf the web anonymously and safely.
Do you value your privacy online?
Use VPN Surf and surf safely and securely in the open waters of the internet.