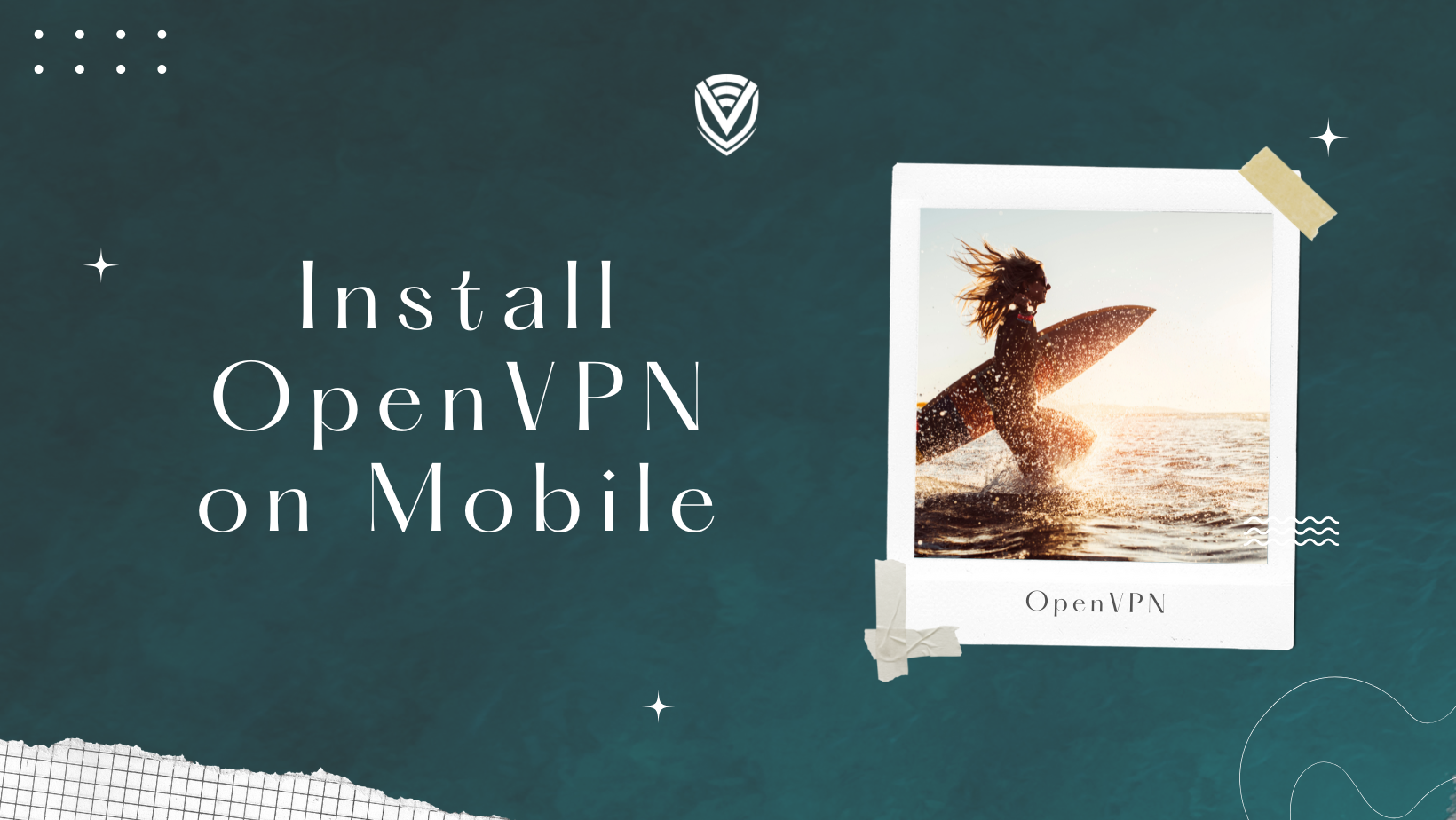 OpenVPN provides flexible VPN solutions to secure your data communications, whether it's for internet privacy, remote access for employees, securing IoT, or for networking cloud data centers. OpenVPN is available for almost all platforms, including iOS, Android, Windows 10 Mobile, Windows, macOS and Linux distributions. It can usually bypass specific ISP VPN blocking scenarios, as well as support third-party plugins and scripts.
This article will show you how to install OpenVPN on your smartphone and secure the connection through our OVPN configuration files.
Install OpenVPN on Android/IOS
First, you must download and install the OpenVPN Connect application on your Google Play or App Store.
Find a compatible VPN provider.
Our VPN servers are capable of passing OpenVPN connections. Here you can download our OVPN configuration files.
Note: First, Sign up for VPN.surf and Buy VPN.
Download the preferred locations OVPN files via the links mentioned above.
Run OpenVPN
1. When you open one of the.OVPN files, the OpenVPN app should detect it and run. Tap Agree and then Add the file to your VPN list.
Note: If the app couldn't detect, then locate the.OVPN file through OpenVPN -> OVPN Profile and IMPORT it (mostly happens on Android platform)
2. Fill in the fields with your VPN account's Username and Password. Here, you can order a Free or Premium VPN.
Allow "OpenVPN" to set this VPN up; it may ask you security PIN or touch ID.

3. Turn the connection ON, and tap YES.
It's done; now you should be connected to our Dedicated VPN server through OpenVPN and be able to browse the internet safely.
We suggest you change some of the default settings in OpenVPN Connect. Click on the menu icon and choose Settings.
| | |
| --- | --- |
| Battery Saver | Disabled |
| Reconnect on reboot | Enabled |
| Seamless Tunnel | Enabled |
| DNS Fallback | Disabled |
| Shortcut Minimize | Enabled |
| Notifications | Disabled |
If you are facing any problem with the installation/configuration, feel free to contact us via our live chat.
Do you value your privacy online?
Use VPN Surf and surf safely and securely in the open waters of the internet.