Netflix VPN: The Ultimate Guide to Netflix VPN
VPN
2020-10-29 10:49:23
- by
Rachel Lee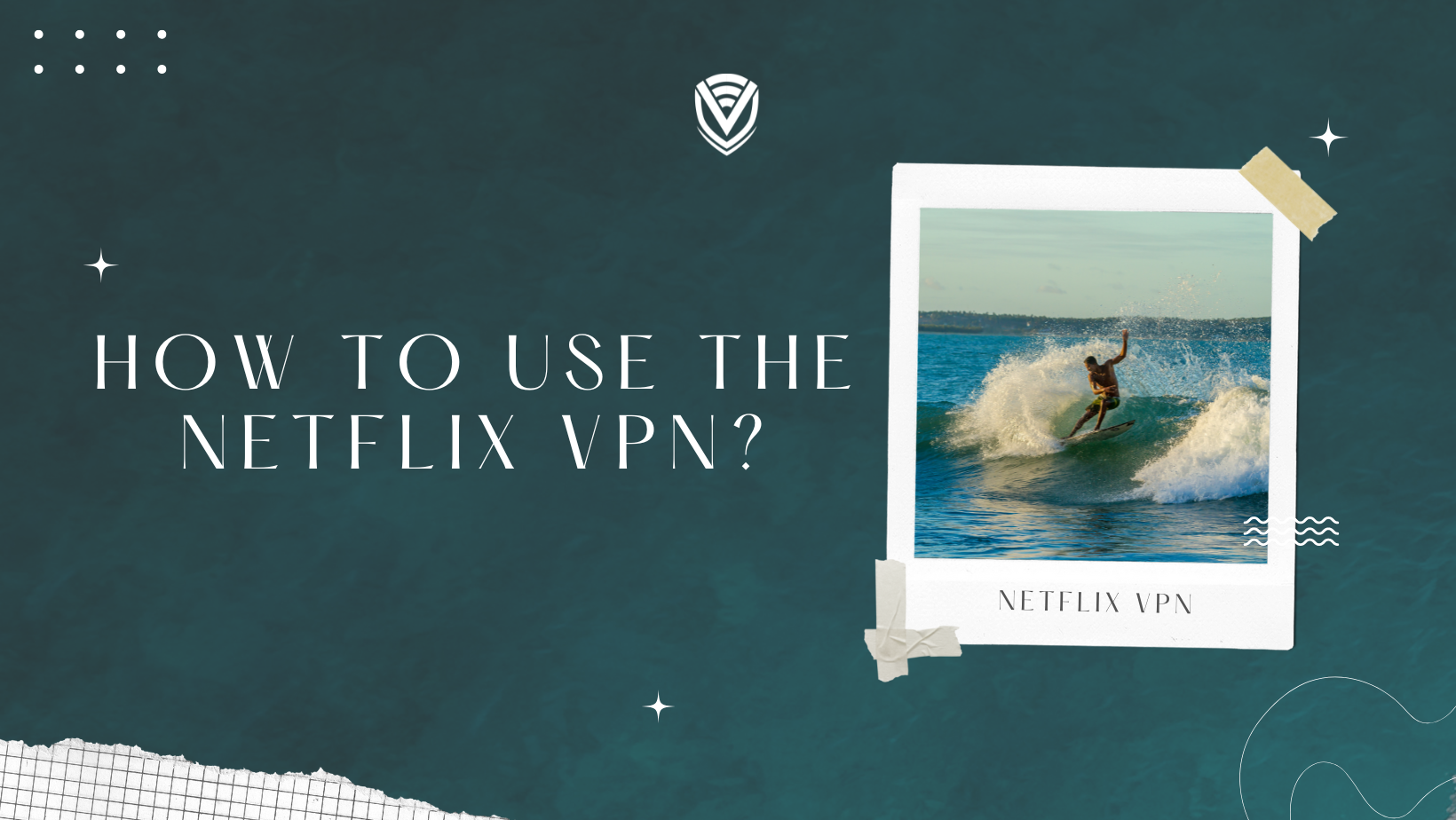 Like any other popular streaming service, Netflix region-locks a lot of its content. Although understandable, it negatively affects users' viewing experience when travelling outside their country.
Most people assume that the video streaming services we use daily are the same everywhere in the world. This, however, could not be further from the truth. The shows and movies available on a specific streaming service can and most often greatly differ from country to country.
Unfortunately, this is true not only about Netflix but also other streaming services such as Hulu and Amazon Prime Video.
The discrepancies between the titles available in different countries are also bigger than you would expect. While the US version of Netflix offers nearly 6000 titles, if you try to access the streaming service from Germany, you will have only about 4000 movies and shows to pick from.
That might seem like a bit of an unfair deal for Netflix subscribers.
Shouldn't you get access to all of the content Netflix provides if you are paying a monthly subscription? Well, Netflix does not think so.
It is mentioned in their terms of use that you are only entitled to the shows available in the country where your account was created.
Section 4.3 of Netflix Terms of Use
Accessing all of Netflix
Of course, as with other types of restrictions service providers place on the internet, there are also ways people try to circumvent them. VPNs and proxies are the go-to solutions when accessing something unavailable or blocked in your country. This stands true for Netflix and other streaming services as well.
Before 2016, you could access Netflix from any VPN service provider. However, this is something that the online streaming giant has decided to put a stop to. Since then, a battle has been raging between VPN developers and streaming companies.
Netflix vs VPNs [Netflix VPN]
Perhaps it was inevitable, but many VPN users were surprised that the platform had developed efficient ways to detect and neutralise VPNs. So how do these techniques work, and do they mean that you can't use Netflix with VPN clients anymore?
One answer to the question of how Netflix knows I'm using a VPN is related to how VPNs work. Many VPNs route large numbers of users through single servers, using closely related IP addresses to hide users' identities.
Bundling masses of individuals together is a great way to anonymise web usage. Still, it has one fatal drawback: platforms like Netflix can detect patterns of similar IP addresses and then block/ban them, knocking all of a VPN's servers out of action in one move.
A cheap, oversubscribed VPN is easy to detect. Too many people connecting from the same (VPN) IP address is basically how all VPN IP addresses get detected and blacklisted.
However, the ways Netflix detects VPN usage aren't foolproof. Sometimes they make mistakes and punish completely blameless users. Most of the time, they fail to detect those who use the best VPNs for streaming. No matter how tough their security measures are, it's hard to see Netflix blocking VPN services permanently.
How to use Netflix with a VPN?
Using a VPN with Netflix is as easy as it gets. The only 'difficulty' is finding a proper VPN compatible with Netflix. To use Netflix with a VPN, you simply have to connect to the VPN and start streaming Netflix.
However, you should be cautious when choosing a VPN. Why? Because not all VPNs can let you browse through Netflix. Netflix can catch you when you are using a VPN and will not let you stream any title. Therefore, you should consider getting a reputable VPN provider that can bypass the Netflix ban.
After all the research, we made the list of the 5 best VPNs for watching Netflix without a problem:
VPN Surf
Express VPN
Nord VPN
Surf Shark
Proton VPN
Conclusion
The best workaround for the Netflix VPN block is simply using a VPN with servers/IPs that Netflix doesn't blacklist. It's as easy as that.
VPN Surf is one such VPN. As of the time of writing this article, all of our VPN server IPs are NOT blacklisted by Netflix. This means you can use Netflix whilst connected to our servers.
Frequently Asked Questions
1. Does Netflix ban VPN users?
Yes. Netflix will display the streaming error code m7111-1331-5059 and briefly ban your access to the Netflix servers if it discovers a VPN IP address.
2. Is watching Netflix outside the US via VPN legal?
While it is not illegal, it is against many service policies, including Netflix's, to use a VPN to access services in another region. Netflix sends warnings, but other streaming services have begun to take more drastic measures.
3. Is it legal to use a VPN for Netflix?
Although Netflix forbids VPNs and proxy servers, it is legal to use VPNs on Netflix; nevertheless, it might not work. Netflix is only permitted to provide particular audiences, split by country, TV shows, and movies subject to specific license arrangements.
4. Why do I need a Netflix VPN?
The country you are in determines what movies and TV shows you can see. A VPN may be required to unblock and securely access your regular home streaming services if you visit another country.
5. How did some providers overcome the Netflix VPN ban?
One of the best ways that the VPN providers bypass the Netflix VPN ban is by changing the IP address of their VPN locations.
Do you value your privacy online?
Use VPN Surf and surf safely and securely in the open waters of the internet.