There are many advantages to using a VPN while surfing the internet. Although anonymous internet browsing and encrypted data traffic take the top spots for VPN benefits, there is one that is not that far off. Did you know that you can actually save money when using a VPN? Many consider this to be a myth. However, there is substantial proof that it is actually a fact.
Unlike what most think when visiting an online store, not all visitors see the same products. Depending on the potential buyer's location, the price of the same item might change as well. This is what they call dynamic pricing, and it is most commonly done by tracking your browsing history and location. Put, online stores charge you different prices depending on where you view the product and how many times you looked at it.
What is Dynamic Pricing?
Dynamic pricing is a way for retailers to optimize their prices depending on who visits the site. There are multiple different levels of complexity in which these systems can be implemented with.
The simplest ones only change the currency with which you can purchase the product based on your IP address, while the more complex ones monitor your browsing history with the help of cookies on your web browser. Some might even look at information from your fingerprint reader if your device has one. That is an invasion of privacy, and these stores charge you more for the same product.
Most commonly, people run into dynamic pricing when booking flights and hotels. We will give you a scenario we are all too familiar with. You are planning a trip abroad and look at the prices of flights and hotels to get a general estimate of your budget for the trip. Then you leave it for a few days and go on doing your business. Eventually, you come back and want to actually book the flights and the hotel room, only to find out that the price for both has suddenly increased. That is a prime and very annoying example of dynamic pricing.
Flight and hotel prices may increase in response to demand and based on the location you are accessing the websites from. These online shops use the country you are accessing from as a proxy for your income. For example, the United States has a higher cost of living and GDP per capita than, let's say, Romania, so US users will often see higher prices than Romanian users. Sometimes, however, it is the inverse, with American users seeing lower prices as that might encourage them to travel more and since they will probably have a higher chance of booking the flight or hotel if they see lower prices.
Despite this being unfair for most shoppers, this is business as usual, making these stores a lot of money. On a global scale, if the online store can increase the price for most customers by just $5, the overall profits will skyrocket.
How a VPN Helps Against Dynamic Pricing
Now VPNs are a great tool for improving online privacy and allow you to get around the geographical restrictions of certain websites. They can also, however, help you avoid dynamic pricing and thus save you money.
When using a VPN, the traffic is routed through a third server – the VPN server you are connected to. The websites you visit see the VPN server's location instead of your actual one. Since geo-targeting is the most common way dynamic pricing is utilized, hiding your true location can save you some cash.
In addition, since your real IP address is also concealed, VPNs help you battle dynamic pricing by limiting the companies' ability to track your web usage statistics. Most of these online stores greatly rely on either their tracking cookies or those sold to them by big tech giants, such as Google and Facebook, whose services we use. All this seemingly endless amount of data about your online activities are then used to create a profile on you. Online sellers can then use this profile to adjust their prices based on what they think you are capable of affording. Probably the most surprising thing about all of this is that it is totally legal and is used daily by nearly every online retailer you visit.
How to Save Money With a VPN
Setting the obvious privacy invasion aside for a moment, there is a way to have dynamic pricing not affect you.
First and foremost, you must delete all cookies from your web browser when getting ready to do online shopping. Now here's the tricky part, with some web browsers, this is not needed, such as Mozilla Firefox. With it, you can open a new private window. It starts with a 100% empty cookies header, meaning that opening a private window will automatically clear your cookies for the said window.
Google Chrome, on the other hand, does not do this. It uses existing cookies across incognito and normal windows alike. Thus clearing your cookies is a must. Although this might not be the best design, it does what Chrome says. It will not save new cookies from an incognito window but will still use the existing ones.
Regardless of whether your browser needs a cookie clear or not, we still strongly recommend using incognito or private windows when booking flights and hotels so those pages don't stick around in your browsing history and affect other prices.
Finally, launch your VPN and choose a desired server. First, it's best to pick a server in your home country, if available, for the purpose of comparison. Once you see the prices, close the window and choose a different server location. Open the site again and compare the prices. Rinse and repeat this process with different server locations until you see the lowest price, and hopefully, you will be able to save a few bucks on your travel expenses.
A Real-world Example
We came up with a scenario. You live in Los Angeles and want to visit your family for a week for the Christmas holidays, so you are trying to book a flight. Here are the results:
Booking details: Dec 23 – Dec 30, 2020; return flight
"Best" option through a Los Angeles VPN:
And now compare that to the "Best" option through a UK VPN for the same search query:
Now let's put that into the same currency: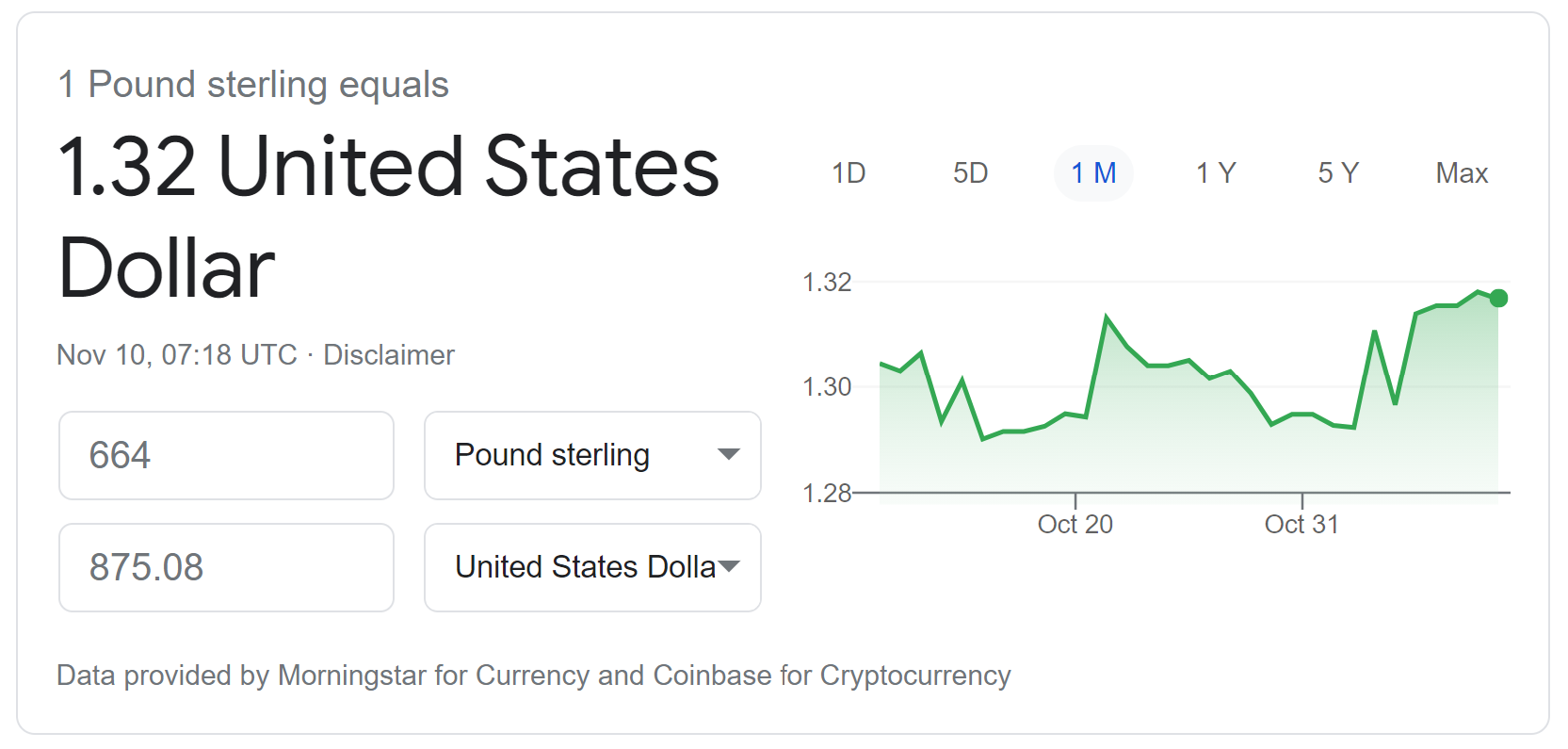 NOTE: The Finnair flights were not even shown in the results for the UK VPN search and vice versa.
As you can see, if you were to book with a UK IP, you would pay around $875 for a return flight from Los Angeles to London. If you were, however, browsing from home (Los Angeles), you would have to pay $923 for the "Best" option. We used Kayak as it has the largest dynamic pricing effect based on your location. Another interesting thing to note is that neither of the "best" flights was even found in the search from the other location.
Let us know in the comments how you saved money while travelling.
Do you value your privacy online?
Use VPN Surf and surf safely and securely in the open waters of the internet.