VPN vs VPS - What is the difference, and which one do you need?
VPN
2020-12-09 08:28:37
- by
Rachel Lee
In this VPN vs VPS article, we will explain the difference between the two and which one you actually need.
If you've been on the internet for any good amount of time in the past couple of years, it's almost certain that you have heard the terms "VPN" and "VPS" at some point in some form or the other.
Using VPNs, or Virtual Private Networks, is becoming increasingly popular and widespread, and the business sector is growing extremely rapidly. In the past few years alone, hundreds of new VPN providers have sprung out of the ground to offer internet browsers their services, offering single-person subscriptions to packages that cover entire businesses.
But while VPN and VPS sound like very similar terms, and it's definitely easy to get them confused with one another, they're actually pretty different things.
So, what's the difference - and which one should you purchase? That's exactly what we'll find out in this article. We'll go over what a VPN is and what a VPS is and compare the advantages and disadvantages of each.
Then, we'll cover which one you should get and how much you can expect to pay. Don't worry - it won't break the bank. Hopefully, this article helps you!
picture credits: Monovm.com
VPN vs VPS
VPN
Okay, so let's start out with, by far, the most common configurations of the two. It's called a VPN; doubtless, you've heard that term several times, perhaps even too often.
A VPN is a so-called "Virtual Private Network". Internet browsers use them to keep their activities private, their information anonymous, and to protect their private data - such as personal information and bank/payment details - hidden from snoopers.
VPNs are also great for accessing content that might be geo-blocked or banned in your location. For example, some videos on YouTube aren't available in specific countries due to copyright laws varying across regions.
A VPN is somewhat a piece of software and a method of communicating with the internet and the servers hosting the websites you want to visit. It acts only on you or the computers on which you have the VPN service.
Effectively it'll block snoopers from seeing your activity and makes it significantly harder for content to be geo-blocked. Furthermore, it adds an extra layer of security to your internet communications and stops hackers from finding out personal details about you, such as where you live.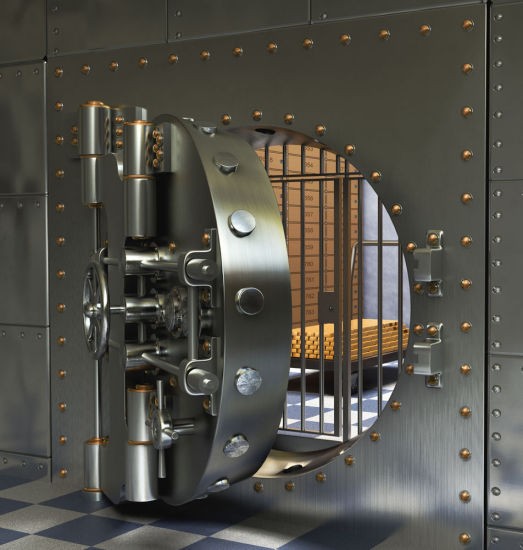 The way a VPN route is, in layman's terms, through deception. When you normally visit a website - without a VPN installed and running on your connection - your website makes a connection with the server that hosts the site. They make a sort of handshake and begin communications.
The website sends you information about itself and scripts that allow you to interact with the site. Meanwhile, you can send your input and controls to the site, so you're able to navigate it, click on items, and the whole nine yards.
But, when you have a VPN installed, the internet traffic you are sending to the server, or rather the requests which are being pinged at the website's server, are bounced around to make them hard to track.
This adds a dense layer of security which stops most hackers and snoopers from being able to decipher where your traffic came from. Likewise, it will stop the website or server from understanding which country you are visiting from. For example, you could be living in France, but with a VPN, the software can make it seem as if you are actually pinging the request from the United States.
Your VPN service provider has a network of servers in different countries. When you ping a request at a website, instead of it traveling straight from your computer to the server - loosely speaking - it'll be deflected off these servers and then sent from one final one in an entirely different country to the nation where your device is located.
This is, of course, beneficial in a myriad of ways. It makes it really hard to see where the traffic actually came from and hard to get hold of the communications to extract sensitive data - this is great for us internet browsers, who most certainly don't want hackers and snoopers getting at our details, especially when we're paying for something online.
Furthermore, how your internet traffic is bounced around and eventually transmitted out of a server based in another country gives you the added advantage that you can access content, such as YouTube videos or podcasts, which cannot be viewed or listened to in your own nation. That's because the website where the geo-blocking is enacted is tricked into thinking you are in a country where the content can be accessed!
VPNs are cheap and great for people with one or multiple devices who want to browse the internet securely. Package deals for VPNs can also provide access to a Virtual Private Network for multiple computers - just perfect if you're running a business.
VPS
So, a VPN protects you from hackers and snoopers and gives you some cool advantages, like accessing geo-blocked content. It works for just your devices and gives you an extra layer of security. But what is a VPS? How is it any different from a VPN? And when would you want one?
A VPS is a "Virtual Private Server" and despite its name and abbreviation sounding extremely similar to a Virtual Private Network, it is generally used for quite different purposes. Rather than security, anonymity, and better access to internet content, Virtual Private Servers are great for more practical purposes, such as when you need a lot of power for multiple tasks. It's ideal for businesses, render farms, large gaming setups, scientific calculations, and the list goes on.
A Virtual Private Server is essentially a computer like any other - albeit quite significantly more powerful - but instead of just having a single device and identity and serving any requests that come its way, the VPS is split up into multiple sections. Basically, these sections can operate like their own little computers (actually, that would be the right description since, by definition, they would be little computers).
These computers each get a portion of the processing power, RAM, etc., and they share it between them. Each portion of this Virtual Private Server can take on its own identity and act like one computer in a network of many, even though they're all operating on the same computer and the same server.
The physical resources are shared so that you can run many different processes. It turns a server, which is typically used for processing internet communications and "serving" requests, into a group of really powerful computers, making it ideal for business, large calculations, and sizable gaming setups!
For example, if you're a business with a big website, such as a major eCommerce retailer, and you receive a ton of traffic every day, such as tens of thousands of website visitors and a lot of intensive user activity, what you can do is set up a powerful server computer. This server computer can be divided into a network of sub-computers that can take on the massive task of dealing with all the requests. This massively improves efficiency and performance.
Something like this might also be good if you want to run a computer remotely. For example, doing a very powerful simulation will stay having a lot of computing resources to perform other tasks on your server. A Virtual Private Server can provide for these requirements and take on a lot of complicated, intensive applications.
Conclusions
We really hope you enjoyed our VPN vs VPS article. We also hope that this article has informed you about the differences between Virtual Private Networks and Virtual Private Servers are, and taught you a little bit about why you might want to use either one. You can purchase or set up your own VPNs and VPSs for very cheap using a variety of methods, and you may want to see our other articles about that by clicking here! Thanks for reading.
Read these blogs to learn more about VPNs:
Do you value your privacy online?
Use VPN Surf and surf safely and securely in the open waters of the internet.