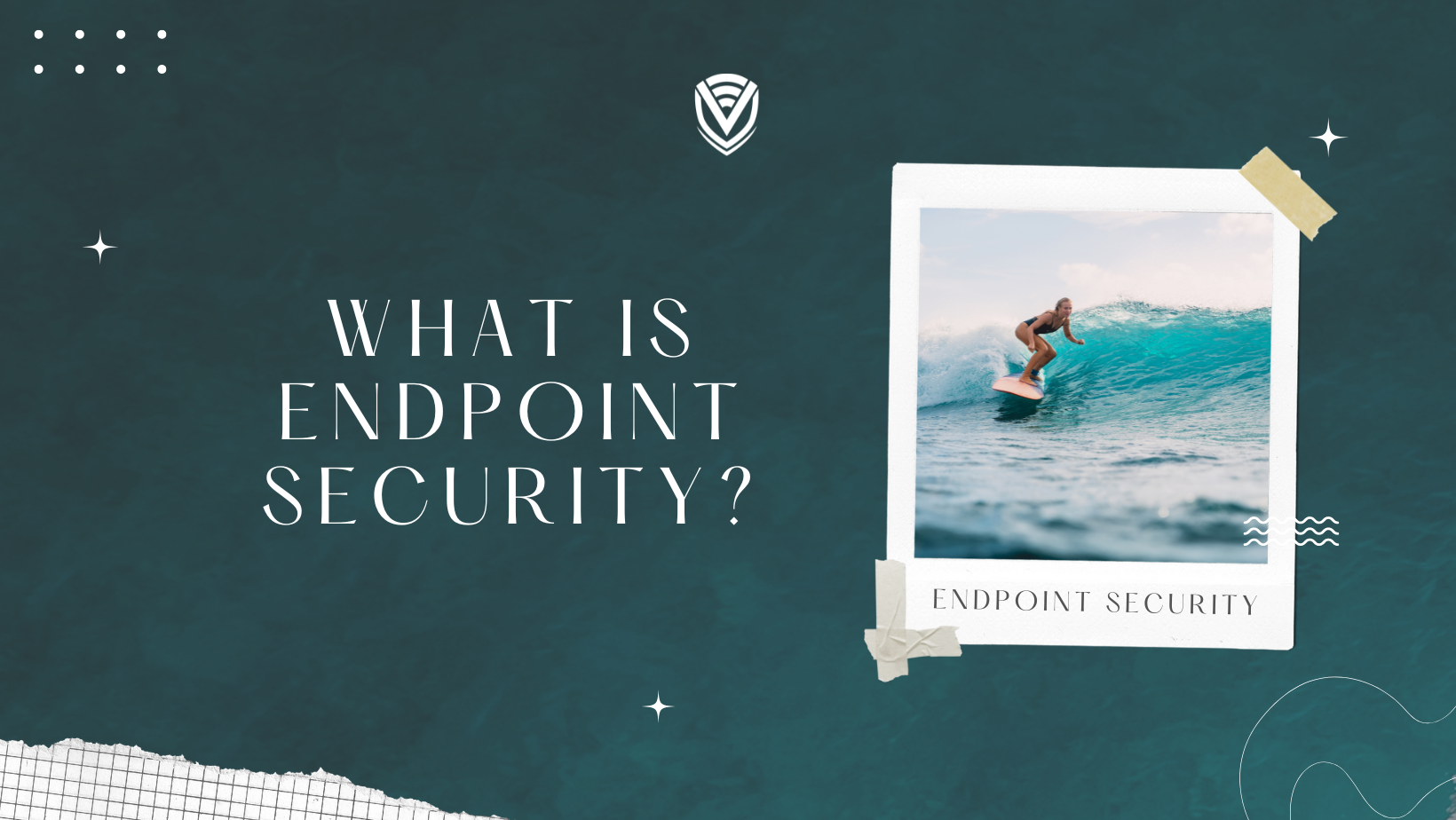 Anyone who has tried to secure a company knows how vulnerable remote access to the network can be. After all, whoever is connecting to the network, making the node an endpoint that is vulnerable to a data breach.
These days government agencies, hospitals, data centers, businesses, and other entities acquire large volumes of data. This information is sensitive and should not come into the hands of competitors or other harmful organizations. With the widespread nature of malware and malicious hacking attempts, securing your local server is simply not enough.
Every vulnerable machine connected to the network can bring around these issues, thus implementing proper endpoint security is mandatory. To ensure information security, this article demonstrates the need for a sophisticated endpoint security solution and everything about it.
What is endpoint security?
Endpoint security is one of various security solutions used by small and medium businesses as well as major corporations to improve information security. Endpoint protection is not only one of the most effective forms of security but also one of the most critical ones to crack. As we go towards even more remote working, it's the single most essential tool you can add to your arsenal to safeguard your network and data.
Endpoint security isn't simply a rare problem; according to IDC, endpoint devices are at the root of 70% of security breaches. You can protect your business from most cyber-attacks if you can make the devices that connect to your network to comply with security standards, whether you're dealing with the customer-facing end of your organization or the back end where your staff uses your network.
What's considered an endpoint?
Remote computing systems that communicate over a network to which it is linked is referred to as an endpoint. The endpoint can be a modem, hub, or another device in the traditional sense. It can also be a host computer or a data terminal (such as a digital phone, router, or printer) (such as a workstation or server).
The endpoint is the terminal device of LAN (Local Area Network) and WAN (Wide Area Network) connections, and it is derived from the term "computer network." Today, however, the term "endpoint" or "terminal" has a broader connotation. It could be a network-connected laptop, computer, phone, tablet, or another device.
How data is breached from an endpoint?
The first is through malware, which is code, disguised in apps and websites. It collects and distributes data to remote systems without the user's awareness.

The second involves unwittingly granting hackers access to IT equipment and resources by deceiving people. This is frequently accomplished through the use of phishing methods that rely on psychological rather than technological prowess.

The final way to exchange data on terminals is for users to distribute information within the local network.
Importance of endpoint security
The security of databases, information, and terminals is always one of the top objectives for any firm, alongside business development and personnel organization, determining the success or failure of the enterprise. Businesses may be expanding their workforce, but a security flaw is enough to make things difficult for them.
Software assaults, identity theft, information sabotage, and data destruction are all examples of risks to information security, and it is critical for a business to protect itself from them. The data is encrypted with ransomware, and a ransom is required for the decryption key. Failure to pay the ransom could result in the data being deleted. A single data breach costs an average of $4 million in terms of cash loss, as well as damage to consumer trust and brand.
Furthermore, harmful ransomware was used in 39% of successful crimeware attacks. To overcome these situations, we must use the most effective forms of security. Endpoint security is the solution, which focuses on devices that have remote access to your network and ensures their compliance.
What endpoints do you need to secure?
Workplaces, data centers, mobile devices, and gadgets with specific functions are all categorized as endpoints and need endpoint security solutions today.
For workspaces, terminals will comprise desktops, laptops, and removable storage devices, all of which must be protected because they have several flaws and are frequently attacked.
The storage device in a data center, from the server to the database, is regarded as a terminal device that must be monitored and protected. Because this is where all valuable information is connected to the enterprise's network infrastructure in particular or the enterprise's business in general, it will require the greatest level of protection.
Mobile devices are becoming increasingly inseparable from each individual in the business, and they also use these smart devices to store documents, email, work remotely, etc., necessitating security testing, ensuring that the enterprise's security policies are fully implemented on personal devices, and ensuring that both enterprise and personal data are protected.
Nowadays, there are more and more devices with specialized tasks connected to the enterprise's information technology system, such as ATMs, medical equipment, or POS payment devices, etc., making tight security needs associated with EndPoints more serious.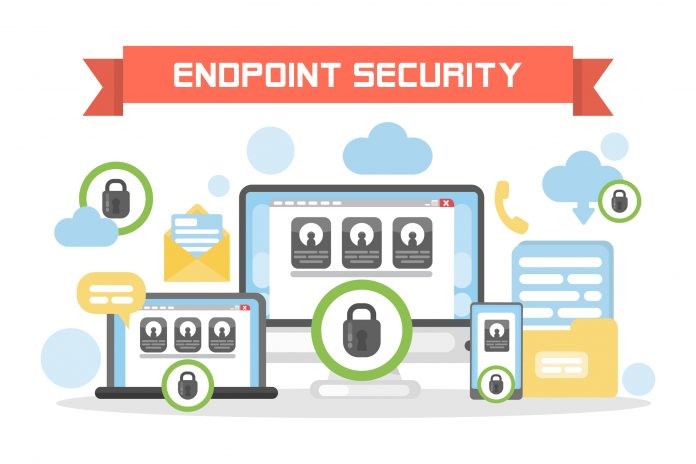 How does endpoint security work?
Endpoint security is a comprehensive security solution that includes actions for monitoring, analyzing, and investigating security issues in computer networks. while providing for rapid and effective reaction to attacks detected on the system's computers
Monitors information security-related actions across the system on a regular and comprehensive basis. It will automatically transmit an alert to the centralized management server when abnormal behaviour is identified.

EDR offers a user-friendly admin interface for managing and monitoring security alarms in the system and the ability to set commands to collect additional data and search for attack components throughout the system.

The search results, which include file samples, computer activity logs, and other data, will be updated in real-time, allowing for the early and accurate detection of information security issues.

These security systems enable the creation of rules and instructions that allow the system to respond to threats swiftly and effectively. Blocking virus samples, isolating or preventing operations from the attack are all options.
Another alternative is which the merchant manages the security program and host server remotely. Both delivery models have a role in whether the server application checks and authenticates user login credentials and performs a device scan to see if it complies with the defined corporate security network permission guidelines in the payment card industry.
Features of endpoint security
As of 2020, 43% of all cyber-attacks target small businesses and in today's business world, more common than not, data is the most valuable asset a company has. To lose this data or access to it could put a company out of the game. As a business grows and expands, the number of endpoints, as well as the amount of different types of endpoints grow. These factors alone make endpoint security a meticulous and challenging task.
There are two ways endpoint security measures could be implemented. It could be done on-premises or a cloud-based endpoint security measure could be used. Cloud options are generally more flexible and easier to adapt to your existing infrastructure. However, let's have a look at the most important features of an endpoint security solution.
Detect and stop attacks with the best security: it has the industry's broadest set of threat intelligence, detection technologies, and protection. It can detect and block complex, hard-to-detect targeted assaults thanks to visibility from a large number of endpoints, as well as email and web traffic.

They provide additional security to the mobile, cloud, and SOC environments, allowing clients to be better protected across the whole threat chain and receive precise detection ROI ( as opposed to expensive false alarms). To help customers fulfil all of their device protection needs, Endpoint Solutions also includes storage protection, server and cloud workload protection, and endpoint management services.

This system collects trillions of data elements, which are constantly processed, allowing new patterns of threat agent behaviour to be recognized. Google's sophisticated systems architecture underpins this capacity, giving customers virtually limitless scale and resiliency.

Antivirus, PC, and server access prevention technologies, a firewall, and a client administration manager are all built-in. It will protect not just your computer but all other devices on your local network. This is done through the management console that is already in place. The finest endpoint protection software should be able to protect many devices from viruses and malware.

All cybersecurity and privacy settings should be unified for commercial PCs under a single administration dashboard. This includes malware removal from firewalls, antivirus, and ransomware protection across numerous devices.
Endpoint protection strategy
When connected to a network, whether it's workplace equipment or BYOD devices, there's a chance of malware assault. Endpoint security has emerged as the most critical part of IT security for any company concerned with safeguarding client data and identities. When a device is connected to a workplace network, and a malware-infected app is installed, the hacker channel collects data or executes crucial logging tasks without the user's knowledge.
To secure endpoint and network security, it requires a tight endpoint protection system, which is a security-intensive protocol. Computers and cellphones are examples of endpoints. Laptops or point-of-sale systems, as well as any other network-connected devices. These safeguards necessitate a strategy that is in place with all protocols in place, as well as devices that are compliant with security standards that ensure suspicious access is intercepted.
1. Ensure security protection that is feature-complete
Antivirus and firewall software are insufficient to secure corporate-owned or BYOD devices. Protecting the devices connected to the business network requires a tiered approach. The following should be included in the security suite: Portal for centralized security management
Managing thousands of devices, computers, and other terminals is impossible using manual interaction.An integrated security solution would be a good idea to avoid redundancy and human errors. You only need a centralised security management system to govern and maintain network and endpoint security integrity.
2. Continual Inspection
With continuous detection mechanisms, a well-organized endpoint protection plan will ensure that changes are noticed quickly. This will keep a security breach from happening on the company's network. Data exploration should be implemented and prompt detection of any malicious activity.
3. Enhance security performance
With the highest security difficulty, the business must develop security measures and react to incidents while maintaining a strategic distance. You can strengthen hazard management procedures by understanding your benchmarks and objectives.
4. Data Protection
An effective data protection system is used to implement an endpoint protection strategy. Access to the endpoint is restricted to certain users to guarantee that only the relevant user has access to the data and that the data is not exposed to any unauthorized users.
5. Safety Measures Awareness
Employees should be taught how to keep the endpoint secure. They must be able to distinguish between a malicious and an authenticated email. Data loss and vulnerability exploitation can be avoided by providing workers and users with proper security awareness. Away from wireless networks, employees are taught how to accept security updates.
6. Approach to Incident Response
Organizations are in place to build an effective incident response strategy by implementing a centralized, automated technology that allows for quick reaction to threats.
Conclusion
With massive cyber attacks taking place through malicious applications on all digital devices, the endpoint of the security circle manifold is to intensify the security measures. Implementing endpoint security measures is the easiest method to mitigate potential hazards in this industry. Endpoint security, also known as endpoint protection, is a method of securing computer networks that are connected to client devices via a remote bridge.
Internet-of-Things devices and other wireless devices that connect to company networks present attack avenues for security problems. Endpoint security is to ensure that such equipment complies with the standards to a certain extent. Over time, endpoint protection has progressed from simple antivirus software to more powerful, all-encompassing defence. That's all! If you have further queries regarding endpoint security or if you want us to cover any topic of your preference, let us know through the comment box below.

People are also reading:
Do you value your privacy online?
Use VPN Surf and surf safely and securely in the open waters of the internet.