Will a VPN Protect Me from Hackers?
There is not a single week that we don't get this question from our community. Will a VPN Protect me from Hackers? The quick answer to this questions is YES, a VPN will protect your from unethical hackers. If you want to learn how, keep reading.
The work of a VPN is to hide your IP address, and at the same time, encrypt your traffic on the internet so that it is unique in your communication channel.
To understand the basic working of a VPN, it is important to understand its setting. For you to start using a VPN, you have to have it installed on your device. It can be your personal computer or mobile phone.
Once the application is installed and running on any of the mentioned devices, you have to initiate it to connect to a VPN server. In the presence of a server and a client, the two start negotiating so that they can establish a link.
Once a link is established, there is encryption between the server and the client, and these are the two devices that can decrypt the packets for purposes of communication.
Ideally, no one can monitor the transmission. Due to the nature of communication and level of encryption, the question, "Will a VPN protect me from Hackers?" Can be answered with a confident YES.
Yes. A VPN can indeed protect you from Hackers.
How Does a VPN Protect Me from Hackers?
This is a question that many people have when it comes to their safety on the internet. Due to raised concerns in the past, and presently, people have become cautious of their activities online, and their desire for privacy has tremendously increased.
As a result, it is to the interest of everyone, to know whether a VPN can protect them from Hackers.
In the introduction segment, I have mentioned that a VPN can protect you from hackers. The next important thing is to answer the question, "How does a VPN Protect You from Hackers?"
The answer to this question can be explained in different approaches. The different approaches are based on different levels of hacking that hackers can use to compromise online users.
Stopping Man-In-The Middle Hacker Attacks
In the description of a VPN, we saw that it links a user to the VPN server, and any packets in between are encrypted. The information flowing cannot be monitored by a third person such as a hacker.
Man in The Middle Attacks can be initiated by a hacker trying to listen to the communication between you and the internet. There are different types of Man in The Middle Attacks. They include HTTPS and DNS spoofing and the Hijacking of SSL packets.
Let's say you are at home, and using your WIFI, or in your favourite Café sipping a Cup of coffee and using the public WIFI. If you are not on a VPN, it is possible for a hacker to monitor your packets and get you hacked.
When using a VPN, things become complicated. One, the data you send out is encrypted, and the hacker cannot monitor it. But how does it happen?
First, Hackers cannot decrypt the data anymore. The VPN encryptions are very strong and hard for hackers to crack them. Even in most cases, they cannot get to the traffic to start the decryption process.
The second way in which a VPN protects you from hackers is through the encryption of DNS requests. Once the DNS requests are blocked from the interception of hackers, they cannot even know the websites and online services you are using.
When they cannot know which websites you are using, then they cannot be able to redirect your requests to fake websites, where they can hack into your devices with ease.
Stopping Denial of Services Hacker Attacks
This is the second scenario in which a VPN can protect you from hackers. When a hacker launches DOS, one is denied access to his system and it is jammed so that it does not function as intended.
At a time when the system is not working, the hacker takes the opportunity to accomplish malicious intentions.
So how will a VPN protect you from DOS? The answer to this is simple. As mentioned, a VPN works by hiding your IP address.
Once your IP address is hidden from hackers, it means that they cannot use it to attack your devices.
As an additional layer of security, VPNs have what is called anti-DOS protection, making it even harder for hackers to launch a Dos attack.
Does a VPN protect from Hackers at Home?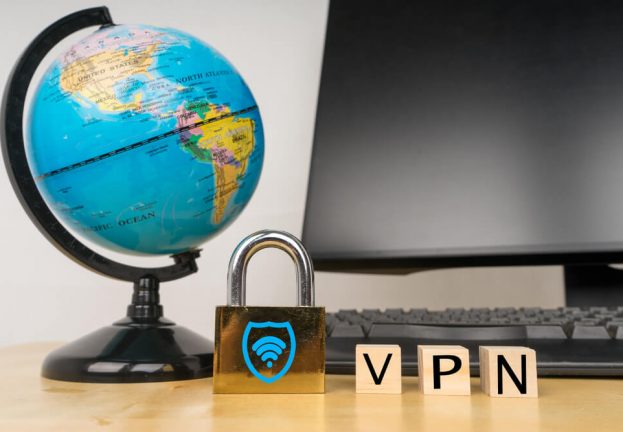 People have their own and varied worries when it comes to the usage of the internet. As they work from home or want to access information on their home desks, people are often faced with the worry of safety and privacy.
This raises the question, "Does a VPN Protect me from Hackers at Home?" Well, the answer to your question is yes. A VPN can protect you at home from hackers at home as well.
Today, technology has seen the creation of home VPNs, which work to guarantee you as a user a safe tunnel while on WIFI.
With a home VPN, it is possible to access your home-based network, even when on foreign land or country. When you have a home VPN, you can even access Netflix services while on the go.
The interesting fact is that the VPN provides a secure tunnel, safe from hackers to access all your internet-based home accessories.
Home Based VPN Solutions
There are different ways through which you can get yourself a VPN solution. One of the easiest is to get a router fitted with VPN functionalities.
These are high-end routers and come with a plug and play VPN. This will relieve you from the struggle of having to install a VPN all by yourself.
Does a VPN Protect from Hackers on Public WIFI?
"I am on Public WIFI." "Will a VPN protect me from Hackers?" This is a question you have probably asked yourself as you enjoy the internet from a public WIFI. If you have had this question for ages.
Then the answer is again Yes. A VPN protects from hackers while on Public WIFI as well. Once you have the answer, I know you are wondering how. Well, I break it down for you.
Research has been done on the robust nature of VPNs. It has, therefore, been established that VPNs provide the most secure protection to your devices. VPNs' main work is to be used in public WIFI, where users are vulnerable to hackers.
When using a VPN on public WIFI, the VPN you are using provides a secure tunnel, which encrypts all the data you send out or receive. When data is in an encrypted format, hackers can't decipher it. For this reason, I highly recommend the use of VPNs while on Public WIFI.
Does a VPN Protect You from Viruses?
Before getting down to the answer to this question, it is fundamental for us to understand what are computer viruses, and the relationship there is between viruses and a VPN.
Viruses are malicious malware that is designed to change the desired operational behaviours of your devices such as a computer.
They are self-replicating and in some cases, viruses spread from one computer to another. Once your computer is infected with a virus, it can be realized through pop-up messages, sluggish behaviour, and frequent system crashes and browser issues.
This being the definition of viruses, therefore, it can be seen that it is different from that of VPNs, which provide secure tunnels to the internet.
So "Does a VPN Protect You from Viruses?"
The answer to this question is NO. A VPN does not protect you from viruses.
A VPN will give you a secure tunnel to the internet, and encrypt your internet traffic, and not protect your computer from viruses, which can even be transferred to your computer from external storage devices you plug into your computer.
The VPN program does not have a functionality that is aimed at protecting you against viruses. However you can always layer up your security by having an antivirus software installed.
TIP: How to Protect Your Computer from Viruses
You can protect yourself from viruses through the use of approved antivirus and anti-malware software. They are designed specifically for virus protection.
What Does a VPN Protect You from?
As Internet usage and the number of devices that have access to the internet increase, people continue to raise concerns about their safety. Even with the mention of VPNs, it is important to understand what they do.
Well, have you surfed the internet, have you transacted using your Banks Online platform or send out an email using the internet? I am almost certain you have done one of these activities if not all.
If you have done any of them, then you probably need a VPN. A VPN will protect your privacy and ensure a secure tunnel as you use the internet.
You will be secure from hackers and your personal information will remain secure. This is what a VPN will offer to you.
TIP: Even on Public WIFI, ensure you are connected to secure WIFI. Ensure the encryption standards have been met before connection. Take caution when using unsecured FREE WIFI.
Can a VPN be hacked?
This article answers the question, "Will a VPN Protect Me from Hackers?" From the presented arguments, a VPN can surely protect you from Hackers. Another question now arises.
Can the VPNs themselves get hacked? Well, in the modern world, literally anything can be hacked. But how can a VPN be hacked, yet it should provide us with the online protection we need? There are two ways through which a VPN can be hacked.
A VPN can be hacked through the exploitation of its vulnerabilities.
A VPN can be hacked through the accusation of VPN keys through unauthorized means.
What Else Can You Do to Protect Yourself
Even VPNs have their weaknesses and vulnerabilities, and hackers can exploit them to their advantages. To ensure you are safe, here are tips you can use;
Only access secure sites, and if they seem suspicious, do not access them.
Do not give personal credentials on sites you are not sure of.
Use updated antivirus and anti-malware software in your devices all the time.
Sometimes it is better to buy genuine VPNs, rather than depending on free ones on the Internet.
In this article we answered the question, will a VPN protect me from hackers. By now, we're sure that you know what the right answer is. If you still have questions though, feel free to ask them in the comments section below. Also, consider sharing this article with your loved ones. Protection is a basic need for everyone - especially on the internet.
Do you value your privacy online?
Use VPN Surf and surf safely and securely in the open waters of the internet.