Have you ever wondered how this vast world of the internet works? Is there a presence of wires connecting the internet seamlessly from one site to another, system to system? Well, the answer is that we use IP Addresses; a complex global network of these numeric addresses constitutes the web.
If you change them, you can take measurable steps from troubleshooting your Wi-Fi connection to streaming your desired content as per your requirements. Before we understand how to change your IP address, we must understand your IP Address and realize its importance. Following this, we will also understand the core concept of this topic, which is to change your IP Address.
Many users ask, "Is there even a possibility to change the IP Address? As far as we know, these addresses are present in our devices, and will carry out a change cause any problem to the devices?"
If you're also wondering the same, take a closer look at all these concepts mentioned below and explore them further.
What is an IP Address?
Internet Protocol Address is a distinctive series of specific information about the corresponding device's location. Whenever a device gets connected to the internet, an IP Address is assigned to it, acting as an identification mark that helps it liaise with other networks.
Some of these devices include a computer, a smartphone, and an internet router. Connecting these devices to the internet generates IP Addresses, which is beneficial for you and the authorities to locate lest needed. Whenever you visit a website, the device you are using will send out the IP Address.
This address contains vital information concerning your country, state, city, ZIP code, and other relevant particulars about your location. It will allow the website you are browsing to send information that you want to a suitable locality, meaning you will receive it on your device.
Types of IP Address
There are different kinds of IP addresses. Some of the available variants are listed as follows,
1. Public IP Address
Public IP Address is an external IP Address assigned to the device you are using. This address changes every time you set up a new internet connection. It is how your device will connect with the respective networks outside their own.
2. Private IP Address
You cannot share these IP Addresses with other external networks. For instance, a private IP Address comes into the picture wherein your device will connect to a private network.
An example of such a scenario includes the connection between your printer and computer, and both these devices will use a private IP Address. Each device connected to the network will have its private IP Address.
3. Local IP Address
This is very similar to a private IP Address. Here you will use the local IP Address in private networks to connect your devices. Your router will assign an IP Address to every device you use via a DHCP (Dynamic Host Configuration Protocol) server.
4. Dynamic IP Address
The DHCP Server also generates this address. The operation constitutes the generation of a dynamic IP Address whenever a device gets connected to the network. This address gets shared with the external networks, and the generated address is temporary. Here is How to get a Dynamic IP Address
5. Static IP Address
Instead of an address assignment carried out by a DHCP server similar to a dynamic one, a static IP Address is set up manually. It is also known as the fixed IP Address or a dedicated IP Address. Here is How to get a Static IP Address
IP Version 4 (IPv4) IP Address
The IPv4 is a 32-bit IP address, and there are a total of 4 billion available IPv4 addresses available as of today.
IP Version 6 (IPv6) IP Address
IPv6 is a successor of IPv4 and uses a 128-bit protocol to increase available addresses. The reason for creating this is the marginal availability of the IPv4 addresses.
How to Locate the IP Address?
You are now aware of an IP Address and its variants, but do you know how to locate an IP Address in your system? There are multiple ways in which you can find it.
You can make a Google search and search for "IP Address Checker" or "Check IP," and you will get a host of websites informing you of the details of your device's IP Address. These websites will also give you a lowdown of your approximate geographic location since the IP address connects to your device.
There are some other ways to locate your private IP Address, and the segregation will be as per Windows and Mac users.
For Windows Users
Steps that you can follow to locate your IP Address are as follows:
Click the Start icon, type command prompt into the search bar and press click the Command Prompt icon.
2. Type ipconfig/all and press Enter.
3. The IP Address will display along with other LAN details.
For Mac Users
Steps that you can follow to locate your IP Address are as follows:
Open your Mac and go to the "System Preferences" option. This option is present on the top left of your Mac, and post-clicking on the "Apple" logo.
2. Click Network in the left panel and then select Wi-Fi or Ethernet (for wired connections).
3. Click Details next to the network you're connected to.
4. Scroll down to see your Mac's local IP address.
Why Change Your IP Address?
Changing your IP Address can be owing to multiple reasons. We will be looking at some of those points that will make you reach that decision. These points include,
If you want to stream content online, but the same is not available in your location for viewing. You can change your IP Address accordingly and view the desired content as per your needs.
You don't understand why there are issues while connecting to your Wi-Fi seamlessly. It will also be one of the reasons to change the IP Address.
Since IP Addresses contain details of your geographical location to some extent as you keep using the internet, they can be used for tracking by apps, websites, and sometimes by hackers. You can change the address to prevent tracking and erase your digital footprint.
When your internet starts throttling, some cases mainly happen because of Service providers slowing down or speeding the internet to maintain online traffic consistently. Changing your IP address seems sensible in this respect.
You can consider the IP Address change while encrypting data for additional protection and security and bypassing firewalls.
IP Addresses were not configured correctly by your Service Provider, which can trigger changing it.
When two devices in your network share the same IP Address, it is an indication that you must change any one of them promptly.
How Do You Change Your IP Address?
Changing an IP Address is not tricky; you can do it with some easy steps. Have a look below to know them all.
Switching to a Different Network
One of the primary ways to change your IP Address is to switch over to another network. For instance, if you are browsing through your Wi-Fi connection on your device, you can switch your Wi-Fi and then transfer it to mobile data. It will trigger the change in IP address since a different one is assigned when you change your network connection. It will even negate applications' tracking ability since you switched from Wi-Fi to mobile data.
Modem Reset
When you reset your internet modem, this will also reset the IP Address associated with it. There will be cases when you are not able to connect and use the internet on your device. You can switch off your modem, turn it on after 30 seconds, and then link your device. This operation will also cause the IP Address to change.
Connecting through a Virtual Private Network (VPN)
A Virtual Private Network (VPN) is another excellent option to keep your IP Address private. It signals your network that you are making the connection through a different location, and this will cause the IP Address to change. The operation occurs through an encrypted tunnel, and your Service Provider will not see the browsing and operation history.
You can check some popular VPNs available for you that provide you with this facility. In recent times a number of users have opted for VPN Surf due to its no-data-saving policy. You must get a similar one which ensures cent percent privacy and security.
Using Proxy Server
Go to your web browser settings and change the proxy settings associated with it to change the configuration automatically. This setting is perfect for essential web browsing operations, though the settings can vary based on your requirements.
Connect with your Service Provider
You can even connect with your Service Provider and check with them to change your IP Address.
How do you change the Local IP Address?
We have seen how users can change the IP Address above. Now we will learn about changing the local IP Address on Windows and Mac devices. Let us take a look into both these aspects.
Changing Local IP for Windows Users
Navigate to "Control Panel" on your Windows Laptop or Computer.
Scroll over to Network and Internet - Network and Sharing Center – Change Adapter Settings – Network Connections. It will take you to your device's Wi-Fi and other connections.
3. As mentioned in Step 2, this will show the list of Ethernet and Wi-Fi connections on this screen. Right-click on the link whose IP Address you want to change and then click on Properties.
4. Under IP assignment, click Edit.
5. Choose Manual, toggle on IPv4, and enter the IP address. Then click Save.
Changing Local IP for Mac Users
Navigate to the top left of your Mac, and you will notice the "Apple" icon there. Click here and click on "System Preferences." It will open a new window containing multiple options. Navigate to the option called "Network."
2. In the left column, click your Network. Then click Advanced.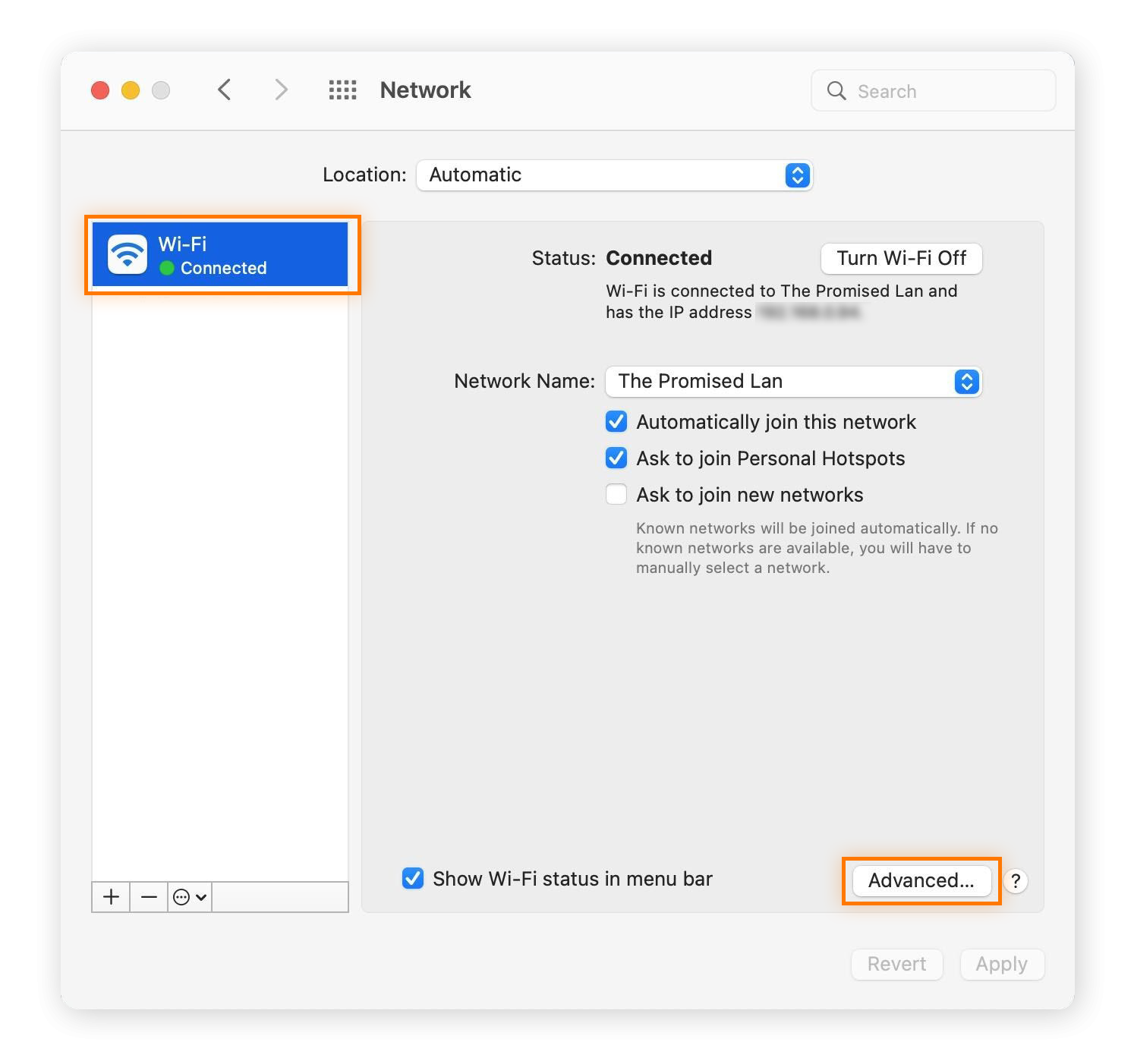 3. Once you have done this, click on the TCP/ IP option. Under Configure IPv4, select Manually.
4. It will allow you to change the IP address as you want to as per the desired configurations. Once you have made the changes to the IP Address, click on the OK button.
There are some other aspects to changing the IP Address, which we will be looking over, and they are as shown below.
Changing the IP Address of your router
To change your router's IP Address, you need to understand how to operate the device settings. For carrying out this operation, you need to have administrator credentials. The steps which you need to follow for this operation are as follows,
Open the desired browser that you want to operate your router settings.
You need to enter one of the following IP Addresses into the website search bar, 192.168.0.1, 192.168.1.1, 192.168.2.1, 10.0.1.1, 10.0.0.1, 10.10.1.1.
Once you click on enter after entering the IP addresses, you will see a login page. If you are not able to log in through any of the addresses mentioned above, you can follow the following steps,
Click on the Windows icon present on the bottom left side of your laptop or computer.
Click on the Settings icon, and then navigate to the option named "Network & Internet,"
Click on "View your network properties."
It will open a new window, and you should scroll down and select "Default gateway."
You will see a number present next to the gateway, which will be your IP Address.
Go to the browser to open the router administrator settings and type the URL in the search bar.
If the operation is successful, you will see the login window of your service provider for further operations.
Your respective Service Provider will assign you your public IP Address, and you might have no control over this. But some of these service providers give their customers static IP addresses, meaning that you will have a dynamic IP address that automatically changes occasionally.
The local IP Address is the one set up to your router and the other connected devices, which you can change as per your requirements. Following are the steps that you need to take to change it,
Once you have entered the administrator credentials of your ISP's page. Click on Setup
Choose the option named Network Settings
You can now type the router's IP Address under the option called Router Settings
Once you have entered the desired IP Address, click on Save to save the desired settings
Changing the IP Address of your phone
You can even change the IP Address of your phone by following some straightforward steps,
Go to the Wi-Fi Settings present in your phone
Click on the Wi-Fi network on which your device
Navigate to Advanced Settings
From Step 3, you will find an option for IP settings that you can use to instantly change your IP Address.
Advantages and Disadvantages of a dynamic IP address
The advantages of changing IP address are as follows:
Easy to use and automatic configurations
Lower fees
Unlimited IP addressing
Potentially, better security
Better physical security as your location is masked
Disadvantages of using Dynamic IP address:
Unlikely to work well for hosted services
Limits remote access
There will be more downtime
Less accurate geolocation
Conclusion
There will be an ample number of reasons why you would want to change your IP Address. The list of reasons is presented above in a separate section. But before you go into this step, you need to understand the basic functionality of changing the IP Address and the easy way of doing it.
Take reference from the text above to navigate the issue appropriately, understand it, and then take the required actions. The most prominent one is protecting your privacy settings against imminent hacker attacks. Based on the text provided, you can take steps to change your system's IP address accordingly. Here are some recommendations of IP Changers Apps
Frequently Asked Questions
1. Can you change your IP address location?
You can connect to servers located in specific countries, such as United States VPN servers, using a VPN. By giving the impression that you are from the location of the chosen server, VPNs conceal your location. A VPN also encrypts all of your data.
2. Is changing an IP address dangerous or illegal?
Changing your IP address is entirely legal, regardless of whether you utilize a virtual private network or not.
3. How do I stop my public IP from changing?
By using a static IP address. Only if your ISP offers static IP addresses to its clients and for an additional cost will you be able to request one.
Find out more about other important IP blogs here!
- How to get a dynamic IP address, and why you might want one!
- How to Get a Static IP Address
- What Information Your IP Address Reveals To The Public
Do you value your privacy online?
Use VPN Surf and surf safely and securely in the open waters of the internet.