If you use the internet (which you are doing right now reading this article), you've almost certainly heard about Internet Protocol, or IP, addresses. In this article, we are going to explain what an IP address is and how to get a static IP Address.
What is an IP address?
An IP address is one of the most common terms in internet computer science, and it is a string of digits that identifies your device and which service provider you are connecting through to browse online.
But did you know that there are actually two different kinds of IP addresses? It's true. There are static and dynamic IP addresses, and you could be using either one of those right now.
In this article, we'll look at static IP addresses in particular. We'll explore a static IP address, how they work, why you might want one, and how to get one if you're not already connecting with a static IP. We hope this helps you!
Every time you connect to the internet, you are making use of an internet service provider. This goes for whenever you are connecting to a WiFi network and also when you are using mobile data out and about.
In the modern age, almost every device connecting to the World Wide Web uses the TCP/IP protocol for connecting to the internet.
What are protocols?
Protocols are rules in computer science, and they effectively govern the way your computer connects to the internet, communicates with servers, and receives information.
In the TCP/IP protocol, every device connecting through a service provider to the internet is assigned an IP address. It identifies who they are and who they are connecting with.
However, IP addresses don't tend to hang around forever. They are not everlasting identification keys like your birth certificate might be.
Can the IP address change?
They can change often and in a number of circumstances. For example, if you were to change your internet service provider, your Internet Protocol address would change.
Likewise, if you traveled somewhere outside your WiFi network, you'd use a different IP to connect through mobile data on the way to the airport or train station. Once you reach your destination at, for example, a hotel, you'll use yet another unique IP address for their WiFi.
Essentially this means that your IP address changes with you and where you are.
This is called a dynamic IP. When traveling, you use a dynamic IP address because it changes over time and the places you visit. It can also change at home, even if you keep the same service provider. You can never bet on your Internet Protocol address is the same.
For this reason, in the twenty-first century, very few computers access the internet using static IP addresses, and generally, it is something you have to request to use.
When your Internet Protocol address changes, it can be difficult for the outside world to connect with your device. Of course, this sounds like a good thing - you don't want to let everyone and everything communicate with your device.
Please check this post about how to hide your iPhone IP Addresses.
What is a static IP address?
However, having a static IP address could be very beneficial, depending on what you're using your systems for. For example, using a static IP can be very advantageous if you were using a video monitoring system, or we're hosting video conferencing or live streams.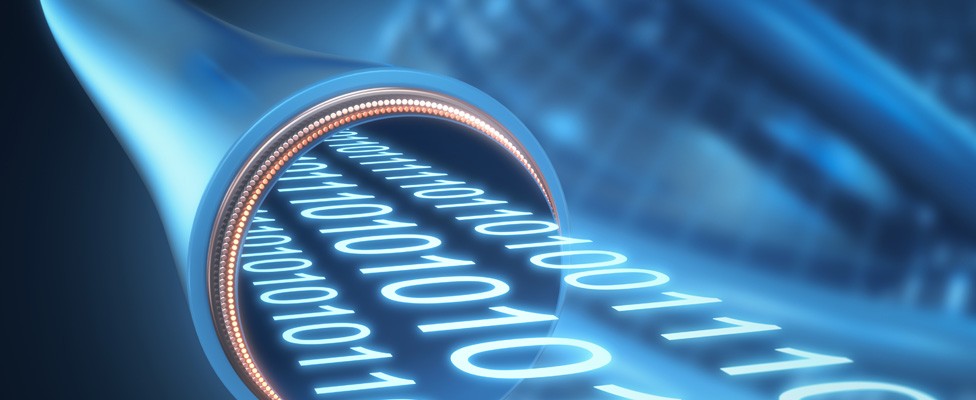 How to Setup a Static IP Address
The static IP means that the devices that you want to connect to you won't suddenly lose connection and struggle to communicate with your device again. You still have the same IP address, so communications are faster and far more reliable than using a dynamic IP address.
Even so, this means you'll pay a bit more for a static IP address. Still, many internet service providers are increasingly offering static IPs at lower prices, especially with a bundle or reduced deals!
So, who might actually want to use a static Internet Protocol address? Well, for most people, this probably isn't something you want to worry about. You've been using the internet on a standard, dynamic IP address for as long as you can remember, and that's just fine; your internet connection or communication speeds will not be affected in any way.
Therefore, businesses, organizations, internet tinkerers, and experimenters usually benefit from static IPs. It can also be very advantageous for people setting up full-time, reliable geolocation, video, or security systems that they want to be able to connect to and access live data feeds.
Furthermore, it is much easier to host your own web servers with a static IP address, so many hosting providers use static IPs for their services.
Therefore, if you're experimenting with a certain internet experiment or are a business that is implementing systems similar to those mentioned above, you might want to get a static IP.
How can you get a static IP, then?
Actually, setting up a static IP address is really simple. In fact, it's mainly your internet service provider's job to deal with the technicalities of maintaining a static IP address, and all you need to do is quickly configure it on your device.
Firstly, you might want to check your internet service plan to see if it includes a free static IP. Most packages don't, but you might be lucky with some deals that come along occasionally. In the future, we expect internet service providers to offer static IP address options even more frequently. If you haven't yet, find a paid option that includes static IP and is convenient for you or your business. When you purchase it, you should be able to access the details for your static VPN from your dashboard.
How to set the static IP address on Windows:
All you need to do then is go into your device's settings, find where you can configure your IP address, and replace your old one with your new, static IP address. How you perform this in the menus ranges between devices and operating systems, and many online tutorials teach you how to quickly and easily change your Internet Protocol Address. This entire process really shouldn't take any longer than about ten minutes! Here's how to do it on Windows.
This procedure is done on a Windows 10 device!
Enter Control panel on the start menu
Select Control panel

Click on "View network status and tasks"
On the left-hand side, click on "Change adapter settings"
In the opened Window, find the network connection you are using
Right-click on the network and click on "Properties"
Select Internet Protocol Version 4 (TCP/IPv4)
Now click on the properties
Click on "Use the following IP address:"
Enter the static IP address, Subnet mask, and the Default Gateway.
Make sure that you enter the Preferred DNS server and the Alternate DNS server
Click OK
Congratulations! You have successfully set up a static IP address.
Conclusions
We really hope this article helped or informed you. Static IPs are really great for businesses and organizations who want specific benefits, such as easier experimenting for programs online, live data feeds, more reliable video conferencing or security systems, dedicated email servers, etc.
We covered what a static IP is, how it works, why you might want one, and some brief advice on how you can set up a static IP address on your device. Always be cautious and safe before purchasing an internet service package, and ensure its features match your requirements.
Many people also want to get a step-by-step guide to know How To Find Your Public & Private IP Address? You should check out our blog post, which is beneficial. If you also want to keep your web data secure, you should try VPN Surf.
Thanks for reading!
Check out more blogs:

Do you value your privacy online?
Use VPN Surf and surf safely and securely in the open waters of the internet.