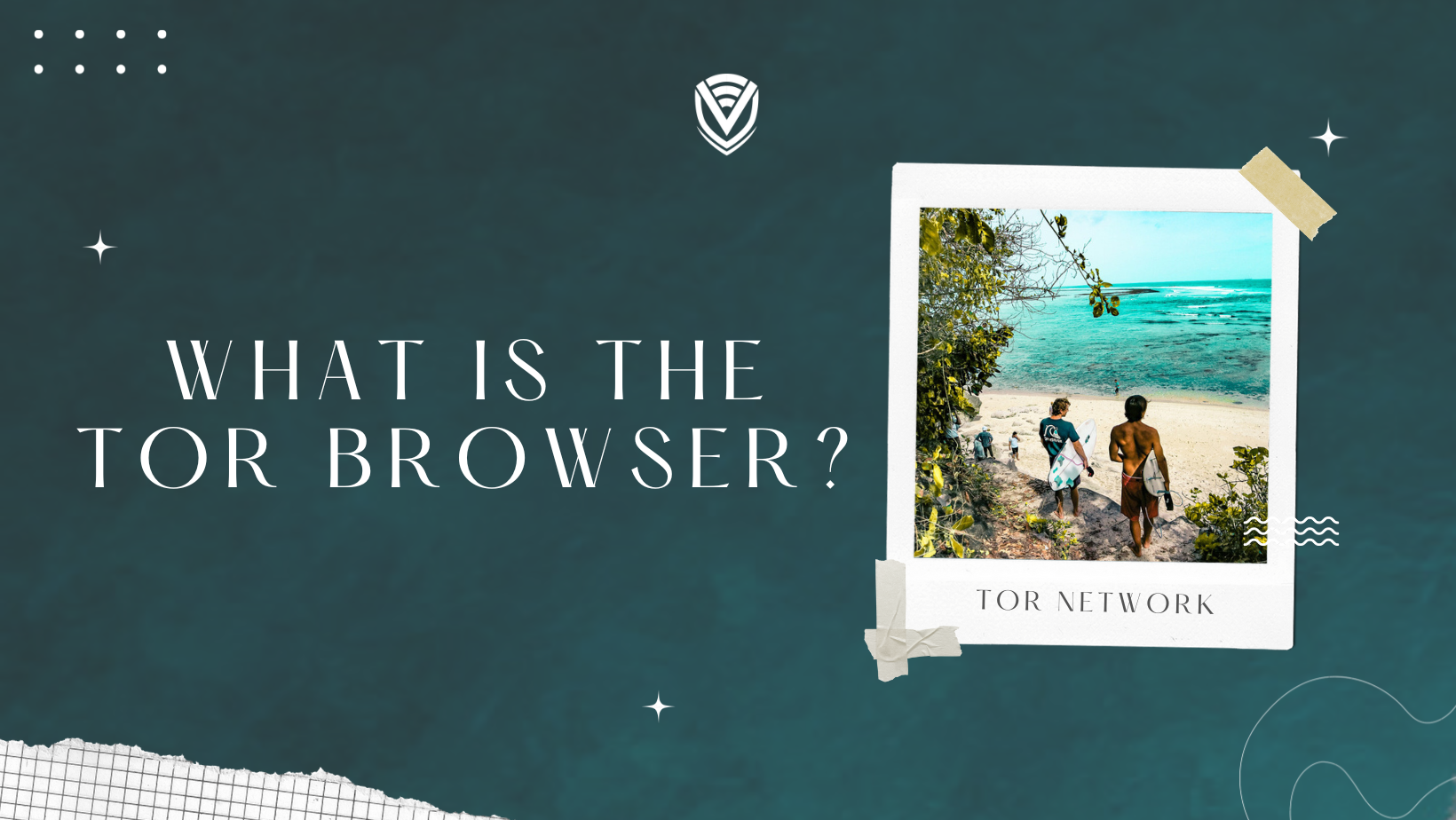 True internet freedom is made possible by the Tor Project. The Tor browser, which is its main product, is a web browser that enables users to remain anonymous online and shields them from being traced.
This article will cover everything you need to know about Tor.
What is the Tor browser?
Tor (short for "The Onion Router") is an open-source privacy network that provides anonymous web browsing.
With each session, it immediately deletes your browsing history and encrypts all of your traffic.
Also, it enables you to browse the dark web, a network of obscure and unindexed websites. Several nations completely block Tor since it allows unrestricted internet access.
The worldwide Tor computer network employs safe, encrypted protocols to preserve users' online privacy.
Digital data and communications of Tor users are protected using a tiered strategy similar to the nested layers of an onion.
The U.S. Navy was the only organization to create and employ the Tor technology originally to secure sensitive government communications.
Afterwards, the network became publicly accessible as an open-source platform, making Tor's source code available to everybody. The Tor network's volunteer developers constantly improve and update Tor.
How does Tor work?
Web traffic is encrypted and rerouted through Tor's onion network using onion routing. Your online traffic is routed through a series of network nodes known as onion routers after your data has been protected by many layers of encryption.
Each router (or node) "peels away" a layer of encryption for the data to reach its destination fully decrypted.
Encrypted data is sent anonymously through the three layers of global proxies that make up the Tor circuit.
Let's examine the three tiers of network nodes in more detail:
Entry/Guard node
First, the Tor Browser connects randomly to an entrance node that is well-known to the public. Your data is introduced into the Tor network by the entry node.
Middle nodes
Your data is fully encrypted on middle nodes. The data is then routed through several nodes that gradually decrypt it. Each middle node only knows the identities of the intermediate nodes that come before and after it, maintaining anonymity.
Exit node
After removing the final layer of encryption, the decrypted data travels through an exit node to leave the Tor network and get to its destination server.
A drawback to this three-layer encryption is that compared to your normal internet connection; the Tor browser often operates far more slowly. Your internet connection will have to take a long way around because your online traffic is routed through various nodes, making it much slower.
Tor's levels of security
The base level and two additional levels of protection are all available on this browser. The degree of protection each level offers varies, with the highest level offering the most protection.
The browser is easiest to use when set to its default settings, but the level of security is the lowest.

The second level offers slower service but more security. For instance, because this setting disables JavaScript on websites that do not use SSL, JavaScript-enabled websites might load more slowly.

The third and highest security level blocks JavaScript and some fonts and graphics across all websites.
Benefits and disadvantages of Tor
Over directly accessing a website, using Tor gives many privacy and anonymity advantages. Yet it also comes with some difficulties.
Pros
The websites you visit cannot identify your true IP address if you utilize Tor properly.

You don't have to worry about your internet service provider knowing what websites you've visited.

There are various ways to get around censorship.
Cons
Compared to VPNs and standard web browsing, Tor is incredibly slow, making it difficult to download huge files.

It only takes one minor error to de-anonymize your browsing.

Certain governments and network administrators may restrict the operation of Tor.

Despite being legal in and of itself, utilizing Tor may give the impression that your conduct is questionable.

When you use Tor, some websites might not work properly; this is usually done to stop anonymous spam and abuse.
What distinguishes the Tor from a VPN or a proxy server?
A proxy server mediates your interactions with websites and services. Your data is still exposed in transit even when proxies mask your IP address and location. This is because they don't encrypt internet traffic.
Tor Browser is significantly more secure with onion routing and multi-layer encryption, which masks your location and shields your data from hackers, web trackers, and other snoops.
While using a proxy server in conjunction with Tor Browser can help to mask your Tor connection, it has no additional cybersecurity advantages.
Although both technologies offer encryption and divert your online traffic to a different network, Tor differs from a VPN. The Tor network is decentralized and controlled by volunteers, unlike a VPN, whose network is managed by a single central service provider.
Also, the methods used to reroute data by VPNs and Tor differ. Your web traffic is sent to a server by a VPN, and the server then sends it to the internet.
Much faster connection speeds for downloading films and other large files is one of VPNs' main advantages versus Tor. Additionally, if you use a VPN, you can pick the server your data is sent through or, at the very least, the nation where the server is situated.
Finally, using Tor outside of Tor Browser is much more difficult than using a VPN on your entire machine.
Who employs Tor and why?
Although Tor is most well-known for its criminal applications, many Internet users can utilize it for various legitimate purposes.
Let's examine who makes use of Tor and why:
Tor can secure the transfer of sensitive data in government organizations

For-profit businesses can gain from greater data security and privacy by using Tor.

To hide their online activity, illegal organizations occasionally use Tor.

The Tor browser can help anyone who wants to be improved cybersecurity and online privacy. Those subject to censorship, activists, and journalists may communicate online using Tor.
How secure, safe, and anonymous is Tor?
Although privacy-conscious individuals and those trying to evade surveillance regularly utilize Tor, it isn't flawless.
While using Tor for browsing, it pays to be extra cautious because small mistakes can render hours of diligent privacy protection meaningless. Here are a few things to watch out for:
The last part of the communication is not encrypted
The final leg of the connection between the destination server and the exit node is not encrypted by Tor, even though data between the user's computer and servers in the Tor network and inside the Tor network are encrypted.
Therefore, a government or internet service provider could listen to the communication between the exit node and the destination servers.
Any unencrypted communication leaving exit nodes will likely be extensively watched because the list of Tor exit nodes is publicly available.
By employing statistical methods based on timing, your traffic could be de-anonymized
When the entry and exit relay are located on the same Internet autonomous system (AS), such as when the same network operator holds both IP addresses, this raises additional security concerns.
If so, the network operator may be able to identify the computer from which a specific network request originated by using statistical methods based on timing.
This method is challenging, making it often only available to governments. It can also be expensive, so unless a target is really valuable, it usually isn't a problem.
Tor won't shield you from complex fingerprinting techniques
Users may also be fingerprinted using additional signals. The attacker could identify you based on your mouse movements if you are surfing a hacked website while using Tor and JavaScript enabled (or if the website you're browsing utilizes compromised third-party JavaScript).
Most mouse movements can be utilized to distinguish between a Tor browsing session and a typical, non-Tor browsing session.
The bugs in Tor can be used against it.
It is always possible for your web browser to be hacked due to a security fault, just like with standard web browsing.
Although most current browsers, including the Firefox-based Tor Browser, have excellent exploit protection, the types of adversaries that target Tor users also have a stockpile of browser exploits known as "zero-day" bugs vendors are utterly ignorant of.
It's a good idea to follow certain safety precautions, even if most security concerns for Tor only apply to the most paranoid users. Security is vital since anyone utilizing Tor is automatically a target for surveillance.
Tor and the dark web
The portions of the internet that search engines do not index are called the "dark web." It has a variety of websites, such as forums and markets, that call for particular software to access them.
The dark web is a private network where users do not reveal their real IP addresses, but everyone can browse the mainstream internet. This makes it a safer environment for conducting business online, but it also makes it a hub for many criminal enterprises.
The dark web is used by users like the military, politicians, journalists, and criminals. To allow people or groups to interact in a method that is, in their opinion, untraceable, the dark web was developed.
Access to the dark web is made possible by the Tor browser. The Tor network has several acceptable purposes, even though many people identify the dark web with illicit activities. Examples include using the internet to communicate or browse in nations that censor it.
Although it is entirely legal to use Tor, a lot of illegal activity involves it. As a result, you should exercise caution when visiting hidden services to avoid unintentionally landing on a dubious website.
Use caution if you choose to access the Deep or Dark web.
Conclusion
Tor is an outstanding advocate for online privacy. Its browser gives users complete freedom to surf any website they like and some online anonymity.
The US Navy initially created this browser to safeguard confidential conversations within the US government. The government still uses Tor, which is now a freely accessible, multi-platform open-source browser.
Use the best antivirus software and exercise caution when visiting unrestricted websites if you choose to utilize this browser.
The Tor browser may provide an enjoyable, anonymous, and cost-free online experience if you take good care of yourself and carefully consider your options.
People also read:
Do you value your privacy online?
Use VPN Surf and surf safely and securely in the open waters of the internet.