How to Turn Off VPN on iPhone: Step by Step Tutorial
Tutorials
2020-11-20 10:35:12
- by
Rachel Lee
In this article we are going to explain How to Turn Off VPN on iPhone. Due to geo-restrictions, most people who live in these areas use VPN services to enjoy the restricted applications.
But the biggest problem is that sometimes you have to turn the VPN off so that you can access other features of your phone in your area. We have encountered many people struggling with turning the VPN off.
That's why we decided to help them out by guiding them about how to turn off the VPN on the iPhone. The following is a step-by-step guide that you have to read and follow to turn off VPN on your iPhone. With no further delay, let's have a look!
How to Turn Off VPN on iPhone: Step-by-Step Guide
If you want to turn the VPN off on your iPhone, you have to follow the instructions we will mention below. These instructions will help you disable the VPN on your phone and leave it in the previous state (without VPN).
It is crucial to learn so that you can use other applications that are for your areas like food delivery and other location-based applications that are only working in your area. Let's have a look at the steps that you have to follow.
Through the settings menu:
First of all, you have to open your iPhone settings. You will find the icon on your home screen; tap it to open settings.
Then you have to click on the "generals" setting menu. Now, you must scroll down until you find the "VPN" option in the list.
You have to click on this option.
Then you have to scroll down until you find your VPN name. In front of this name, you will see "i" in a circle. You have to click on it, and you will be given the information about that VPN network that may contain the type of VPN and server details.
In that information, you will see a toggle button with the text "connect on demand," you have to slide this button to turn the VPN off. It will help your iPhone to connect with the VPN again automatically.
Now, you have to click on the back button to get out of this window.
You must toggle the status button to switch it off this time. It will turn the VPN off until you manually turn it on.
Ta-dah…! Your iPhone or iPad is no longer connected to the VPN because VPN is currently disabled on your apple device. You would have to manually turn it on by going to the settings and turning the VPN status on. Look how simple it is to turn the VPN on and off on your apple device. Now, you can do it yourself!
Through the application's software:
If you are having trouble turning off VPN through the settings menu, there is another way to turn it off. You can also use the VPN application's setting to turn it off. But you have to keep one thing in mind that all VPN apps are different from each other, so the settings and interface will also be different. The common steps that are involved in all the apps to turn off any VPN are as follows.
First, you have to launch the software application you use as a VPN.
Then you have to locate the app's settings where you can configure and update the settings of VPN.
Now, you have to look for the button to disable a VPN on your phone. Once you find it, tap on it to turn the VPN off.
You will receive a confirmation message asking you to confirm and continue the process. You have to ensure it so that the app can turn the VPN off.
Your VPN is turned off, and you must turn it on when you use it manually.
Here's a video that will show how to create a VPN connection and how to turn it off.
When it comes to turning off the VPN Surf application, it's pretty straightforward:
Go to the application
You will see the power button on top of the screen
Tap it and you will see the power button turn from Green to Red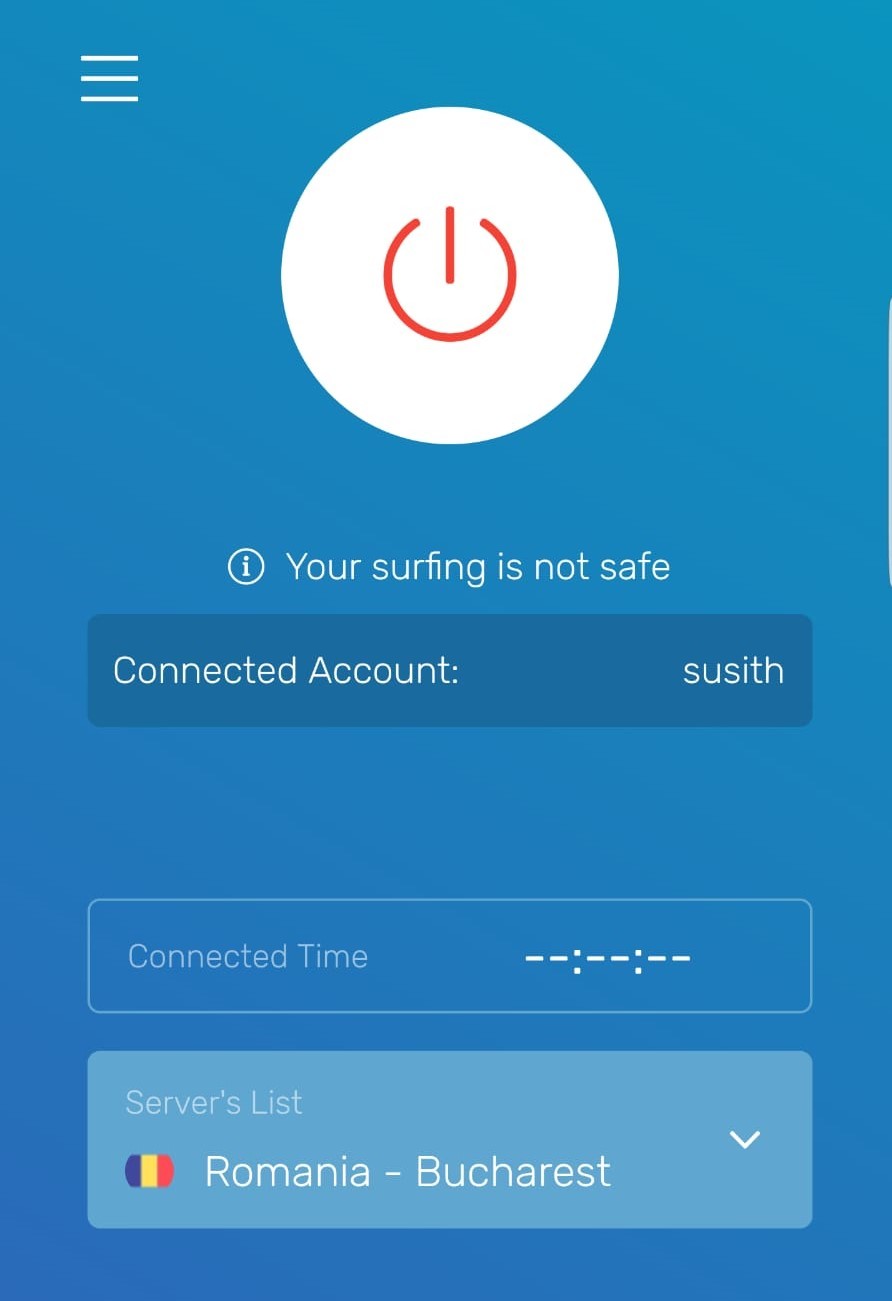 By following these steps, you can easily change the VPN status in your phone from on to off. As you see, it's not that difficult to turn off the VPN on your iPhone.
Why do you need a VPN?
There are certain reasons for which VPN was introduced to the market. VPN stands for a virtual private network. It is a type of proxy that hides your identity on the internet, and nobody can locate your internet history. Initially, it was considered just for hiding the user identity over the public internet and concealing the internet history.
You will need a VPN if you are one of these people.
Now people are also using it to enjoy location-based apps in restricted regions. It means that now VPN is not just an identity hiding tool, but you can also use it to enjoy the applications and games that are restricted in your area. The following are some significant reasons for which VPN is widely used. Have a look!
Location-based apps
There are some countries in the world where certain applications are banned, and the people living there can't use them. For example, Instagram music is a famous feature of the Instagram app, which is not available in every country of the world.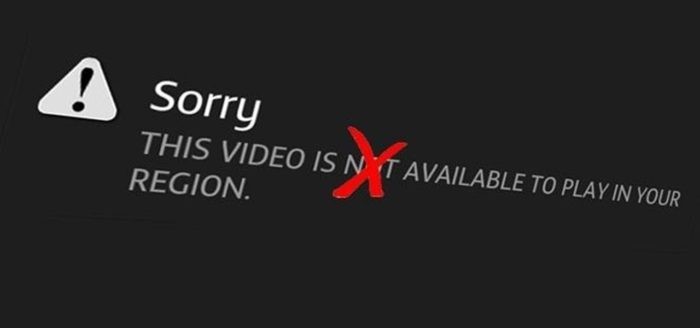 Here's an in-depth look at location restrictions and how VPN and DNS proxies differ.
Moreover, Spotify is another application that you can't use anywhere in the world because it is restricted in some countries. If you also live in some areas where some applications are banned but want to use them, here's good news for you. Now, you can enjoy the features by using a reliable VPN.
Location-based games
Not only the entertainment apps, but some location-based games require you to be at a particular place if you want to play them. Of course, you can't play it in a restricted region no matter how much you like that game.
VPN is the shortcut to reach for your favorite game and make it available in an area where it is banned or not working. So, location-based games are another reason for which people use a VPN.
Hide internet activity
The most significant purpose of using a VPN is to hide internet activity. If you want to keep other people from tracking your internet activity, then you should use a VPN. It will hide your identity on the internet, and you can easily search for whatever you want.
Keep one thing in mind that ISP has control over your internet access. It can view your internet history. So, a VPN also helps prevent the ISP from accessing your internet history.
Use public Wi-Fi without risks
Sometimes, in some emergencies, you have to use public Wi-Fi. There are many risks in using public Wi-Fi because you can also lose your information on it, and hackers can also access your essential credentials on the public internet. So, the most effective way to avoid these risks is to use a VPN as it encrypts the data and keeps your identity anonymous.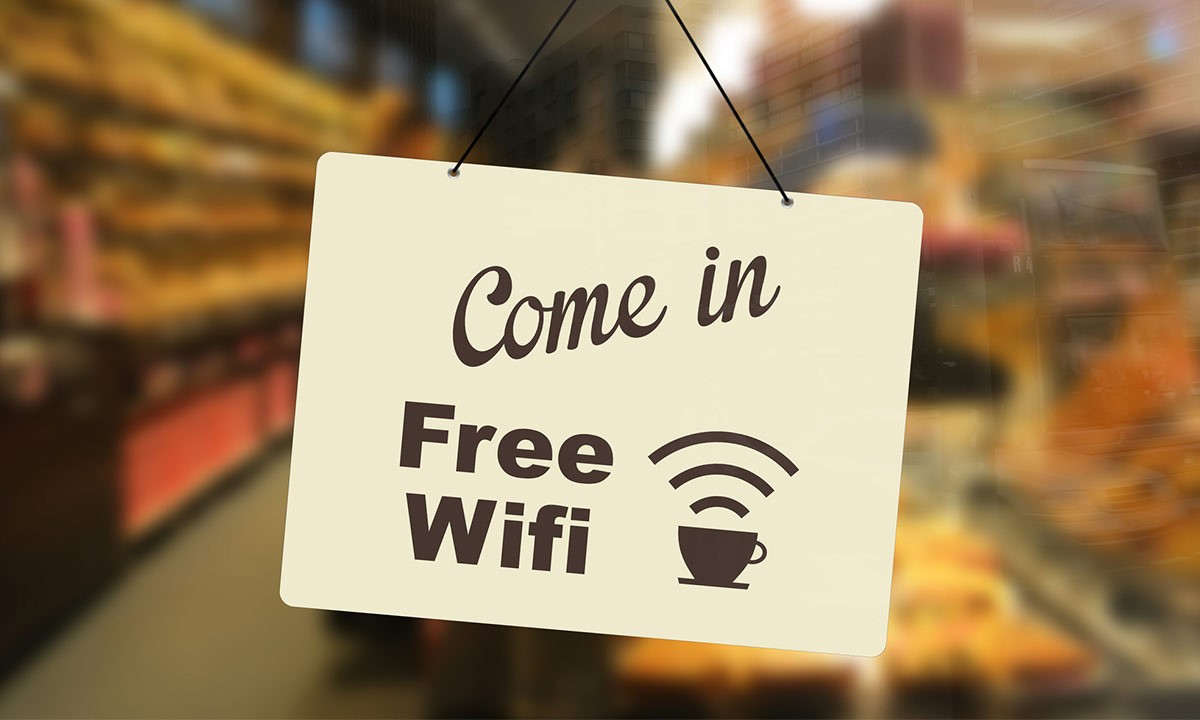 Using home WIFI is much safer than the public WIFI that you find in cafes. However if you follow these steps you can increase the security level in your home WIFI also.
These are some significant reasons for which it is always recommended to use a VPN so that you don't have to worry about anything and enjoy all your favorite apps and games without any risks.
Insider's tip
There are a few tips that you have to keep in mind regarding VPN. We mention them below, and you should follow these instructional tips to deal with the VPN on your phone.
You must select one as a default if you have multiple VPNs on your iPhone. When you make it default, it will automatically connect your iPhone with VPN.
Every VPN has different interfaces and features; you have to deal with the interface accordingly. We just gave you an idea where you get a VPN on or off toggle switch so you can easily find and use it.
To turn on a default VPN network on your phone, you have to toggle the VPN status on in the settings menu. But if you have to use a non-default VPN, you will have to go to the app settings and enable VPN from there, or you can temporarily change the default VPN.
When you turn the VPN on, it will be enabled instantly, but still, you have to make sure that you are connected to the VPN before you start browsing. You should wait a few seconds after enabling the VPN to ensure you are securely connected to the VPN.
Conclusion:
It was all about VPNs and how they can help you with your internet activity. We tried to tell you about all the significant things and the steps that you need to know about VPN and how to turn off the VPN on your iPhone.
Now, you can easily turn it on and off anytime without being worried. All you have to do is follow the instructions mentioned above.
By now you should have learned how to turn off VPN on the iPhone. If yes, feel free to share it with people who might have a similar problem with yours. We're sure they are going to appreciate it.
Do you value your privacy online?
Use VPN Surf and surf safely and securely in the open waters of the internet.