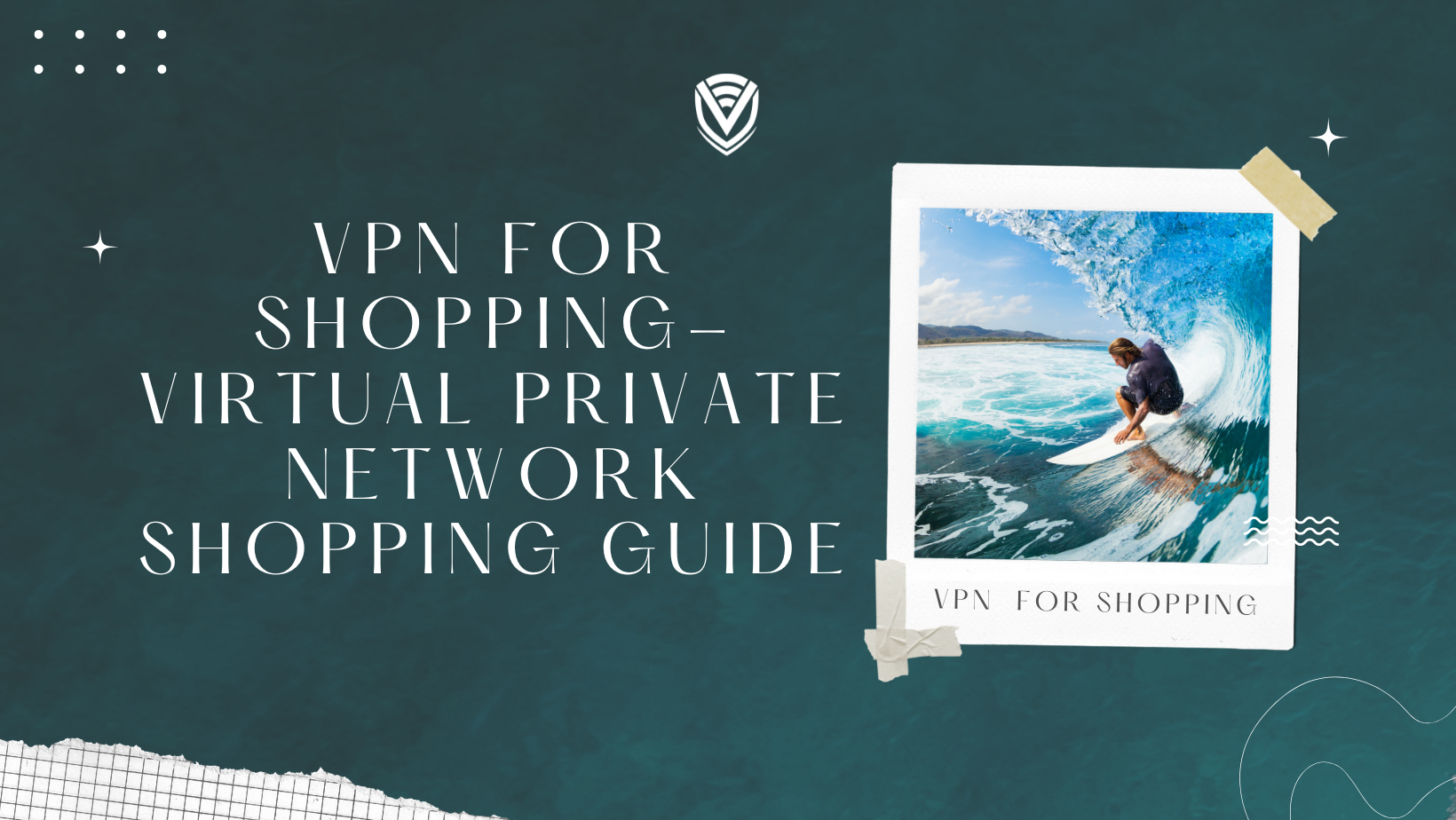 As we move into the digital age, technology is bringing convenience right at the click of our fingertips. From telecommuting to online banking, and now even online shopping, the possibilities of the things we can do online are unfolding endlessly right in front of our eyes. In this article, we will show you why you should use a VPN for online shopping.
While online shopping is convenient, some risks are involved. In essence, where money is involved (as with payments), we should all be extra careful in handing out important information such as our credit cards and bank account details. Why? Because these can be stolen and used for fraud or identity theft by hackers on the web. The good news is that your shopping and security woes can all be taken care of with a VPN.
What is a VPN?
A VPN or virtual private network is a technology developed to mask the original IP address with a different one. Your IP address has a lot of information that websites and hackers can exploit. This is why a VPN will help you when carrying out online shopping.
What VPN should you choose?
Many VPN companies provide this service; however, we recommend a reliable and trustworthy VPN for your safety. Some other alternatives out there are starting with VPN Surf and moving towards SurfShark or express VPN.
Advantages of using a VPN
Now that you have the VPN, here are some notable advantages of using our VPN (Advantages of using a VPN):
Secures your network
Hides your IP address
Hides your private information like location
Prevents data throttling
Provide access to geo-blocked content
And much more!
Why use a VPN when Shopping online?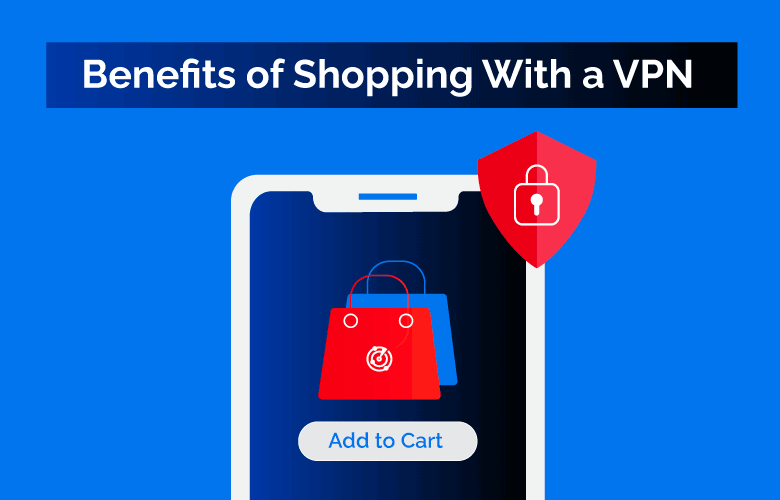 1. Snag the Best Deals and Enjoy the Perks of Protection
As we all know by now, a VPN works as a secure tunnel between your device (i.e. computer) and the websites (i.e. Amazon) for the services (i.e. online shopping) that you use. On the internet, websites can categorize their users according to their ISP's physical IP address. Still, with a VPN, you can mask your real location when you connect to a secure server from a different area. For example, suppose shoppers in Canada connect to a VPN in the UK. In that case, these shoppers will be able to find the best deals online by browsing UK-specific websites for the products or services they need (which may not be available in Cabada). Or put: Google.com becomes Google.com.uk and Amazon.com becomes Amazon.com.uk, et cetera.
Furthermore, VPNs automatically encrypt whatever network you're on. With an active VPN, browsing on public Wi-Fi (i.e. airports) makes it secure and safe for you to send out sensitive data and information (i.e.bank account and credit card details) without the fear of being monitored, tracked, and recorded by other users within the same network.
2. Websites can Dictate Prices
With just your IP address, some websites can affect how you are treated or how much you will be asked to pay. Now, given that some locations are priced higher than others – a type of price-gouging technique known as "dynamic pricing", you would like to look for products within their ideal price range without the influence of these biased marketing strategies.
One good way to find cheap deals online shopping is through a VPN which lets you connect to a variety of server locations all around the world and compare the best prices from every country available in the VPN application. A VPN shop will help you save money and find better deals while securing your private network.
3. Using VPN to buy things cheaper
You must clear your browser cookies before starting a new search to get cheap things online. Owing to the fact that most websites tap into your online history and activities (through your cookies), you would like to begin your search with a clean slate.
Second, open your VPN app and connect to any VPN server location from a different city, state, or region. Pull up a new browser set in incognito or private browsing mode, and check out the specific site you want to visit or go shopping. As you look for your stuff, please take note of their prices. Once you're done, close your browser, clear your cookies, connect to another VPN server location, and repeat the process.
You will realize that as you browse from several locations, you'll get varying prices for the items. And before you close a specific deal, read through the site's terms of service to know whether or not they'll allow you to purchase from a virtual location.
4. Save Money on Flight Bookings and Hotels
Hiding your identity online benefits you in more ways than one, especially when dealing with time-sensitive transactions such as booking a flight, hotel accommodation, etc. This is particularly important when dealing with airline sites as they depend on cookies to upcharge users with the flights they check often. Did you know that you can use VPN to get cheaper flights? We will teach you how to use VPN cheap flight search techniques to grab the best deals.
Take note and compare prices from a variety of VPN locations. The key here is to be thorough when using the flying VPN. You would notice that the flight charges from bigger cities and more commercial areas would charge you higher than the smaller and less commercial ones. As you take note of the VPN flight prices, be ready to check prices in your currency through an exchange rate calculator to find out which ones are cheaper for you. Also, note that taxes aren't always included, so look at the total amount before going with a specific listing. You will be using VPN to get cheaper flights, and sometimes the difference can save hundreds of dollars.
The same thing works for booking with hotels. Besides being thorough, you also need to consider the proximity of your set location to the area where you wish to stay. This is due to the fact that locals get cheaper rates than tourists (for sure!). Also, keep in mind that you shouldn't book a reservation too far in the future because, based on a study, the lowest hotel room rates are offered between 21 and 28 days before your travel date, so wait it out a little and snag the best deals at the perfect time.
Check if the VPN is working properly.
As you can tell by now, shopping online through a VPN is quite simple. However, the "trick" will only work if your VPN is truly connected to a different server location. To know if you've achieved this, an easy way to check is to look at your IP address. Your IP address should attribute the server location to which you are currently connected. Otherwise, you'll know that your VPN is not working.
Conclusions
We hope this article helped you use VPNs for cheaper flights and other online shopping techniques. The most important thing is to find the right VPN that works and then a bit of research to find the best deal. Not only the things mentioned here, but you can also use a VPN to find the best deals for cars, houses, electronics, clothing, and much more.
Frequently Asked Question
1. Is VPN good for online shopping?
Since a VPN creates a secure connection that protects you when shopping online. Using one is easy and requires no additional hardware. Simply register an account with the VPN provider, install the app on a desktop or mobile device, and continue shopping.
2. Is VPN safe for online banking?
Yes. Your online banking is safer when you use a VPN because your information is encrypted.
3. Can I avoid sales tax with a VPN?
A VPN can help you save on VAT. You need to change your original IP address with one of the VPN server's IPs to avoid paying extra charges for VAT.
4. Can you use a VPN to get better prices?
Yes. Often, picking lower-income country results in better prices.
5. Can VPN steal bank details?
Depending on the VPN provider you use, the data can be stolen. However, if you will use a proper, reputable VPN provider, you will not face any data loss.
6. How much do VPNs cost?
We provide our VPNs for $5 for personal VPNs and $15 for our Premium plan. These prices are monthly plans. Check them now!
7. How do I install a VPN?
To install VPN Surf on your system (desktop or mobile), simply register on our site and download the software. Once the software is installed log in and start using the program.
Ready to go shopping? What if before that you learn more on how VPNs will help your everyday life!
- What is SSTP VPN and How Does it Work?
- Understanding IKEV2: A Guide to the Protocol and its Benefits
Do you value your privacy online?
Use VPN Surf and surf safely and securely in the open waters of the internet.