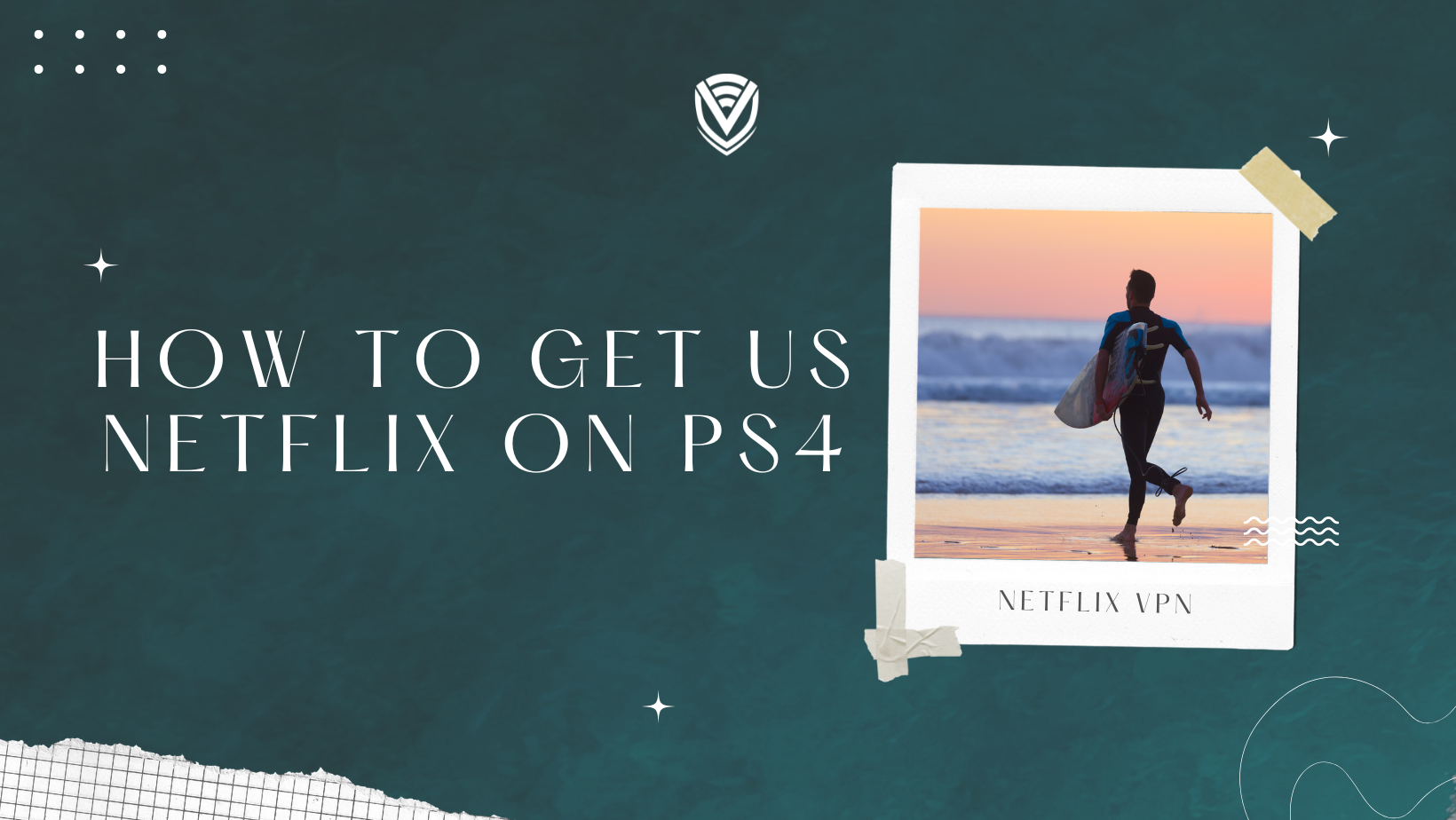 In this article, we are going to explain how to get American US Netflix on PS4. Many people around the world understand that US Netflix has all the latest releases and is not available to other regions of the world. So, we decided to explain how to get American US Netflix on PS4 using VPN Surf.
Have you ever wondered whether it's possible to access American Netflix on your PlayStation 4 if you don't live in the United States?
Netflix provides a huge variety of original series, documentaries, and movies at extremely low prices, but getting Netflix on your gaming console can be quite troublesome if you're not in North America.
Regardless of whether you're a pro gamer or not, everyone needs some time to wind down, which is best done with a fantastic movie or episode from your favorite series. The best part is that nowadays, you don't have to change which device you're using to watch Netflix because you can load it directly on your PlayStation 4.
However, Netflix is primarily geared toward US audiences, so the biggest library of the best movies is only available to users in North America. So accessing it from another nation without a workaround is quite impossible.
For this to work, you will have to set up the VPN on your PS4. Once the VPN is set in place, we can get US Netflix.
In this how-to tutorial, we'll explain how to get American US Netflix on PS4 and access the US Netflix library!
Tutorial: How to get American US Netflix on PS4
Lots of Netflix content is geo-restricted, and that isn't really surprising. It's because of copyright and licensing laws that make it difficult to provide the same productions to European audiences or elsewhere.
Before you can even access the American Netflix library, you have to get Netflix installed and have it running on your PlayStation 4. Here's how you can do that. It's pretty simple.
To do this, you'll need to sign into your PlayStation account on your gaming console. Load up your console and head to the TV & Video icon on the home screen to view options for multi-media viewing. Scroll down until you find the Netflix icon. Then, please select it and start the installation.
If you are unable to find Netflix in the TV & Video section, jump over to the PlayStation store, head to the section titled "Apps" and then into "Movies/TV" from where you can run a quick search to find the Netflix app and begin the download.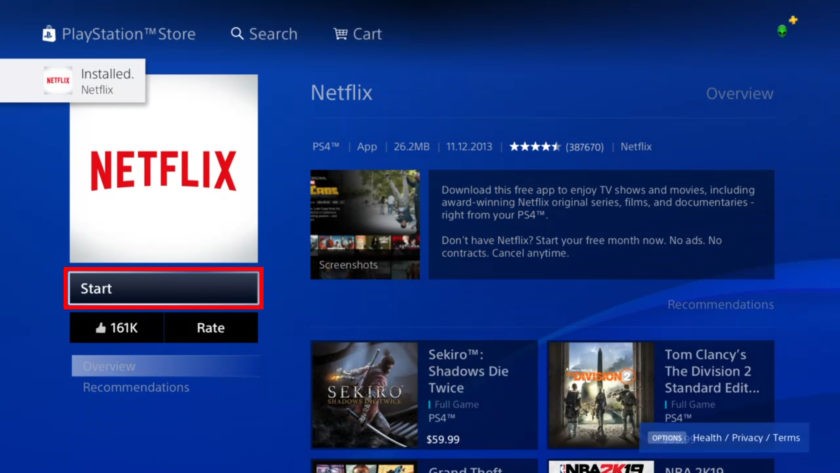 Log in to your Netflix account. Once Netflix has been downloaded onto your PlayStation 4, go to the home screen, find the app, and enter it. Input the correct login details of your Netflix account to log your movies and series. Remember that Netflix is a paid service whether you are accessing the US library or not, so you'll have to make sure your subscription is active.
Now that you have Netflix installed and logged in to your PlayStation 4, we'll talk you through how to bypass Netflix's regional blocking filter and access the US library using a Virtual Private Network.
With a VPN, you can quickly and easily get around the blocks some websites and content aggregators place on some nations and regions for certain kinds of content. For example, Netflix tries to block exclusively North American-provided films and series from countries like the United Kingdom and other nations, but you might still want to watch them.
A VPN hides your IP address and reroutes your internet communications traffic through a server in another country (in this case, the VPN server will be in the United States) to make it seem like you are in that region and trick Netflix into allowing you access to the content you're looking for.
VPNs are also excellent and super-efficient for browsing region-blocked content because they keep you completely anonymous. Even if Netflix spots a discrepancy, it's very difficult to trace it back to you.
This way, you can get access to the United States Netflix movies and series library on your PS4 in another country without any trouble.
There are a lot of Virtual Private Network service providers that can help you bypass these regional restrictions. Some are free, while other premium providers cost a monthly or annual subscription.
Picking the right choice depends on your requirements, like bandwidth and internet speed, your desire for a level of security and personal data safety, and your options for where you want to reroute your data.
Router VPN. You need to set up the VPN on your PlayStation 4, and there are several ways to do this. If you want a quick, direct way to do this without having to use a personal computer for the installation process, you can connect your internet router directly through a VPN. We wrote an article about how to do this and how to hook up your PlayStation to the router's VPN here.
Direct Download for PS4. You can also directly download our VPN app for your PlayStation 4. Specific documentation from your VPN provider should show how to install it on your gaming console. For example, VPN Surf offers a PS4 augmentation, and it's super simple to download and get it up and running with the Virtual Private Network in no time. You should follow the special instructions provided by your VPN provider!
Q: Does it cost money to use a VPN on PS4?
Some VPNs cost money, while others do not. It depends on the option you go for. Generally, we recommend selecting a premium Virtual Private Network that is respected in the community, has good ratings, and goes for a paid subscription, so you get the most options and quickest integration with your PlayStation 4.
Also, many VPNs only offer integration with your gaming console in their paid packages, so it's usually best to find a good, reliable VPN that is trustworthy and safe and that definitely works with your PS4. However, if you plan to connect your router to the VPN directly, you wouldn't need to pay for PS4 integration because you'll automatically connect your console through your router. See our other article for more details about this!
Do I need to pay for a Netflix subscription?
Yes, you absolutely must pay for a Netflix subscription, even if you plan to use a VPN to bypass the platform's regional content-blocking filter.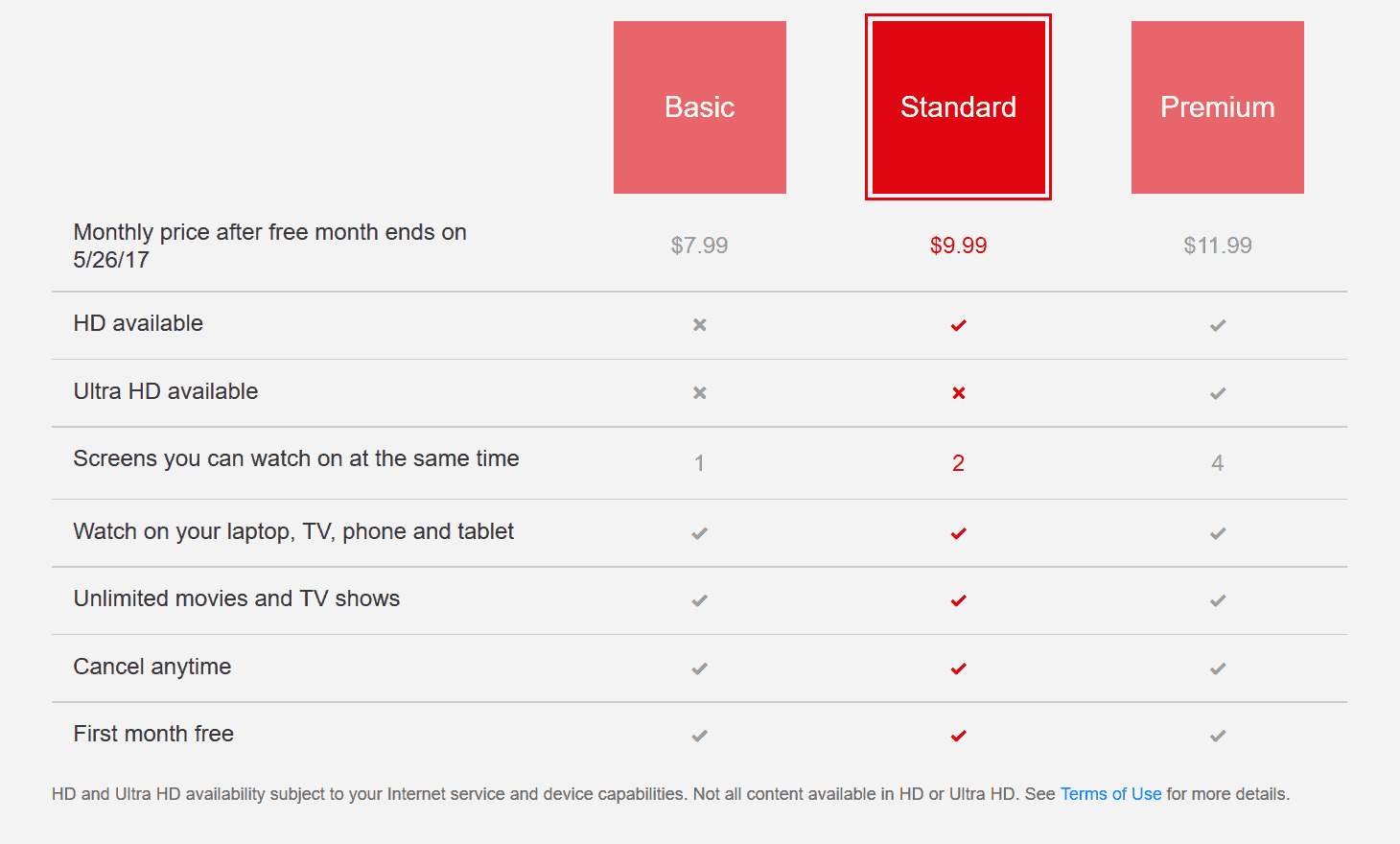 Netflix is a subscription-based website and app, and not paying would be piracy - this is not an article that teaches you how to get free Netflix on your PS4 or anything similar. We're simply giving you instructions on installing Netflix on your PlayStation 4 and using a VPN to access the North American library of movies and series.
Are VPNs safe and secure?
VPNs are generally regarded as very safe tools. They are intentionally built to help you maintain the security and privacy of your personal data and browsing activity, keeping it hidden from hackers and snoopers.
As mentioned before, even if you have nothing to hide, it's still really creepy for snoopers to intercept your internet communications. As a matter of privacy, using a Virtual Private Network is highly recommended by all experts. VPNs can also help increase your internet speed if you make a good choice of service provider, and they allow you to access content that would otherwise be blocked in your country or region.
Conclusion
Above, we explained in detail How to get American US Netflix on PS4. As you can see, it is possible to get American Netflix on PlayStation 4 even if you live in any country of the world. You need to get a reliable VPN that will not cost you an arm and a leg and which is safe and trusted. If you want to get US Netflix on your computer/phone, here's how to do it.
By the way, if you feel that our article on how to get American US Netflix on PS4 was useful, feel free to share it on social media or via your favorite messaging platform with your friends or with your gaming communities. We are sure they will appreciate you sharing such valuable information with them.
Do you value your privacy online?
Use VPN Surf and surf safely and securely in the open waters of the internet.